NASA has taken to its website to share a new infographic that reveals a bunch of statistics regarding near-Earth asteroids (NEOs).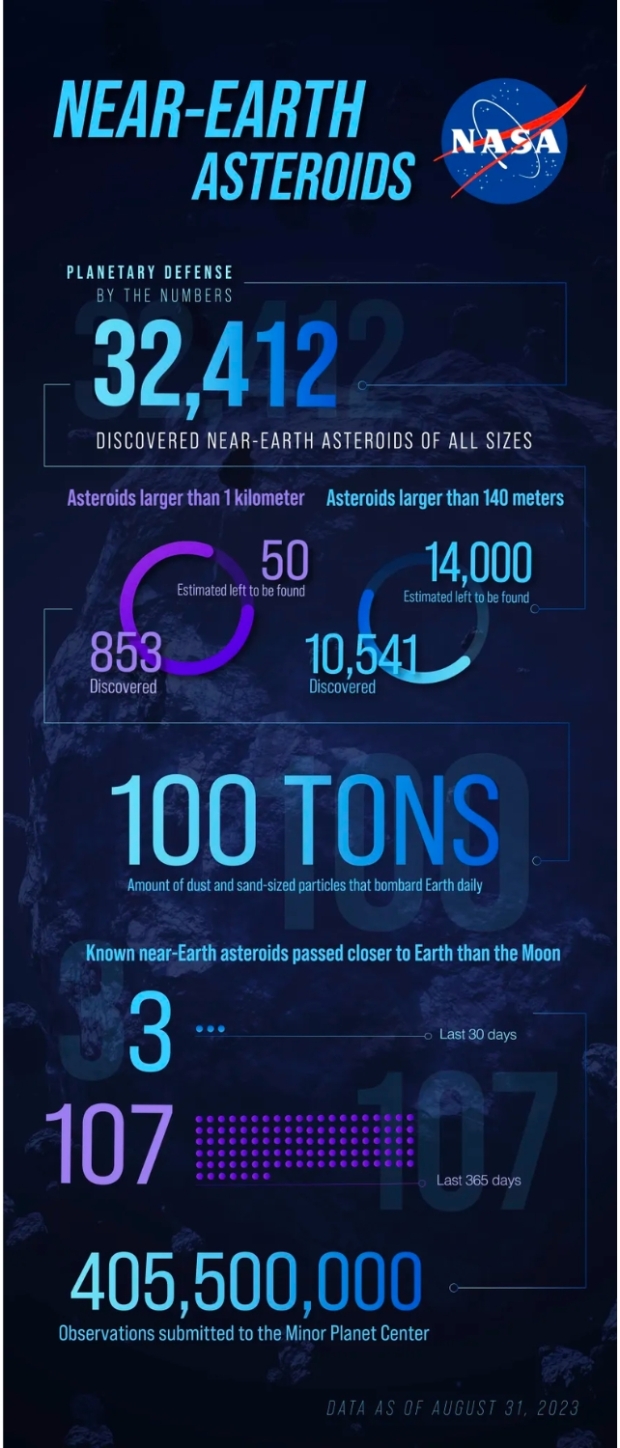 The space agency explains that any comet or asteroid that is 32 feet in diameter and orbits within 30 million miles of Earth is defined as an NEO. With that in mind, the above graphic states that NASA has identified 32,412 near-Earth asteroids of various sizes, and of that total, it has found 853 asteroids bigger than 3,280 feet in diameter. While these numbers seem positive, there is also a major red flag that should be highlighted.
Of the 10,541 near-Earth asteroids NASA has found that are larger than 459 feet in diameter, it still estimates there are 14,000 left to be found, which means the space agency believes it has found less than half of the total number of asteroids greater than 459 in diameter. These asteroids are capable of wiping out an entire city if one were to collide with Earth. More alarmingly, NASA's graphic states it still expects to find another 50 asteroids greater than 3,280 feet in diameter.