The annular solar eclipse happened on October 14, and observers around the world looked up in wonder at the astronomical phenomenon.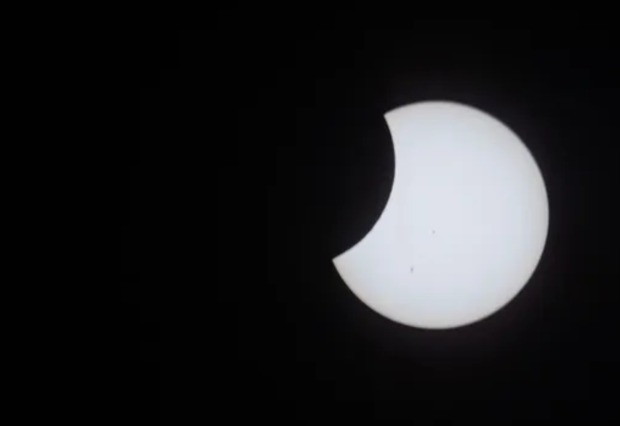 The "ring of fire" solar eclipse was seen by millions around the world, with many other people only being able to see a partial solar eclipse due to their location on the planet. However, from Oregon and down through Central and South America, millions were able to capture the event in all its glory. Despite the location of 250 miles above the surface of Earth, astronauts aboard the International Space Station (ISS) were in the partial solar eclipse group.
NASA astronaut Jasmin Mogbeli snapped a photograph of the event, which was then posted on X by NASA's Marshall Space Flight Center the following day. For those who don't know, a solar eclipse is an astronomical phenomenon that occurs when the moon passes between the Earth and the sun with perfect alignment. The moon blots out the majority of the light produced by the sun, and depending on where you are located on Earth, the only part of the sun still visible is an outer glowing ring - the ring of fire.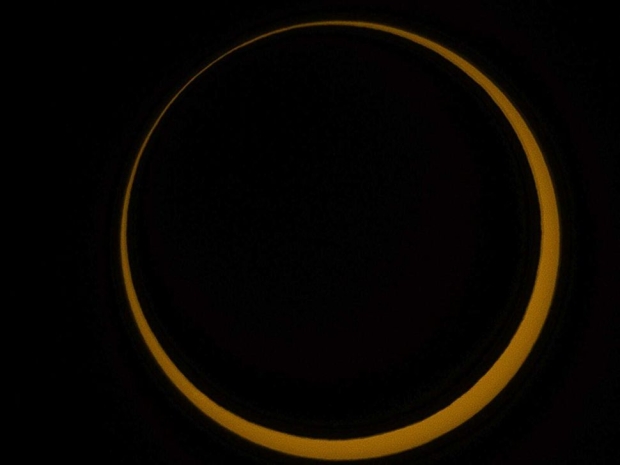 "The crew aboard the @Space_Station watched the annular solar eclipse on October 14, from the best seat in the house (260 miles above Earth). As the moon passed in front of the sun, Expedition 70 Flight Engineer Jasmin Moghbeli captured this photo. Where did you watch from?" NASA Marshall