NASA has taken to its website and social channels to highlight a new discovery by the world's most powerful space telescope, the James Webb Space Telescope (JWST).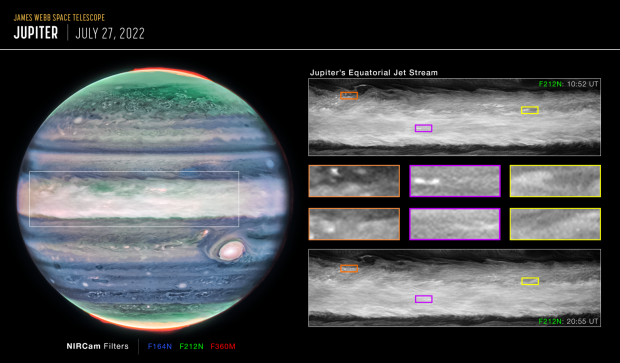 The space agency explains in its blog post that Webb's infrared instruments, specifically the observatory's Near-Infrared Camera (NIRCam) has captured the biggest planet in the solar system, Jupiter, in spectacular detail. The image has revealed a new feature of Jupiter as NASA explains there is the detection of a 3,000-mile-wide high-speed jet stream that stretches around the equator of the planet. This discovery will enable researchers to learn more about Jupiter's chaotic and turbulent atmosphere.
Webb made these observations of Jupiter back in July 2022, and since then, the team has been analyzing the acquired data. Webb's instruments being in infrared light enables the observatory to pierce through thick clouds of gas and dust, which is why Webb is able to see all the way back to nearly 400 million years after the Big Bang. Since Jupiter is a gas giant, Webb is able to see much further into the atmosphere, capturing valuable information on the jet stream around the equator, such as the wind speed of the planet, clouds, and much more.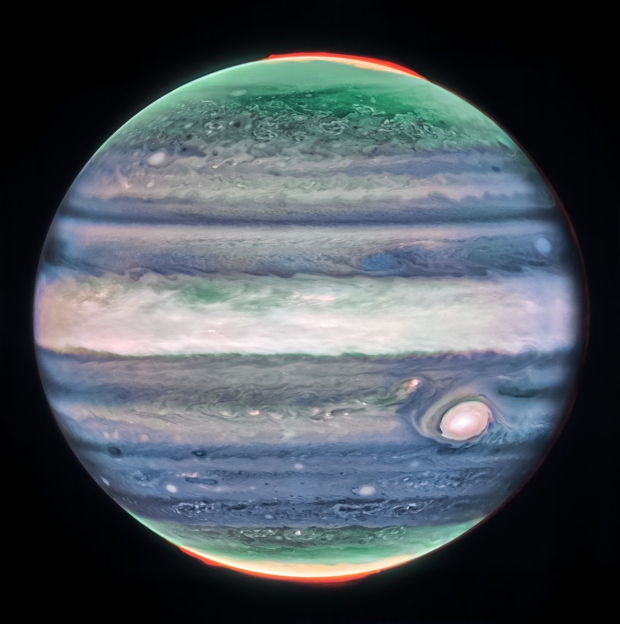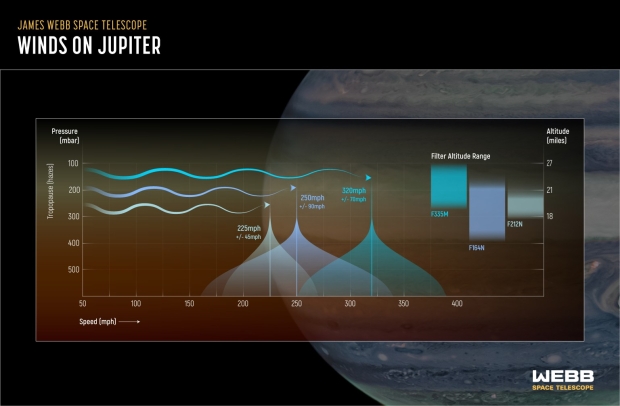 For more information on these discoveries, check out this link here.