Elon Musk has warned that the launch of the highly anticipated Cybertruck is going to put Tesla in a tight spot, but it must be done.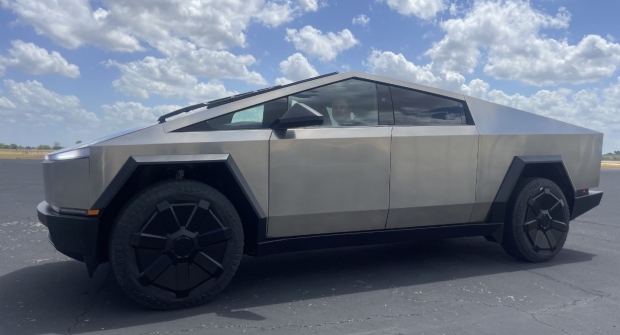 During Tesla's Q3 earnings call, company CEO Elon Musk said that Tesla "dug our own grave" with the release of the Cybertruck, and that it will be many months before production can be ramped up enough that Tesla is turning a profit. Musk estimated that the process of ramping up production of the electric truck, which was originally announced in 2019, will take approximately 18 months before Tesla makes a profit. Initial internal estimates by Tesla project at least 250,000 Cybertrucks manufactured by 2025.
Musk explained that these production problems can be attributed to the uniqueness of the vehicle, explaining that the Cybertruck is a special product that "comes along only once in a long while. And special products that come along once in a long while are just incredibly difficult to bring to market to reach volume, to be prosperous." Additionally, Musk said that these challenges of reaching an appropriate level of production for the Cybertruck so that it's cashflow positive "is simply normal".
"When you've got a product with a lot of new technology or any brand new vehicle program, especially one that is as different and advanced as the Cybertruck, you will have problems proportionate to how many new things you're trying to solve at scale," added Musk.
Cybertruck is expected to launch on November 30.