MaxSun has officially confirmed the price of its upcoming flagship GeForce RTX 4090 MegaGamer graphics card, the top-of-the-mountain version of the new MGG series the company launched earlier this year.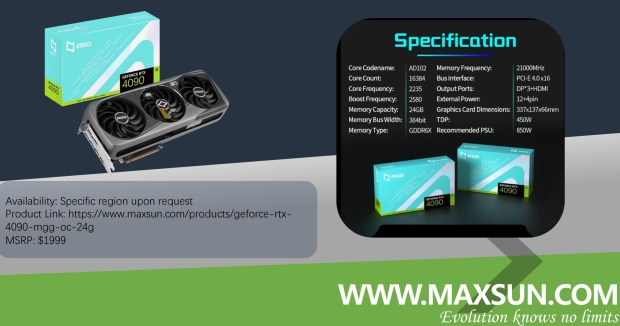 It is unfortunate that MaxSun doesn't have its graphics cards in more countries across the planet, as its GeForce RTX 4090 MegaGamer looks like an interesting RTX 4090 to enter the ring. It'll mostly be available to China and select Asian countries, while the rest of the world has to skip this one.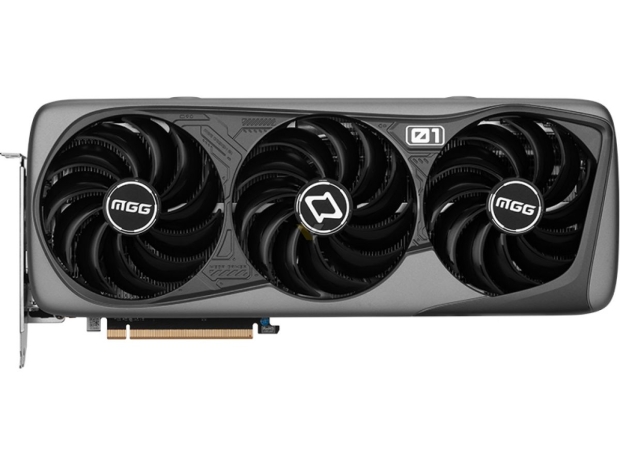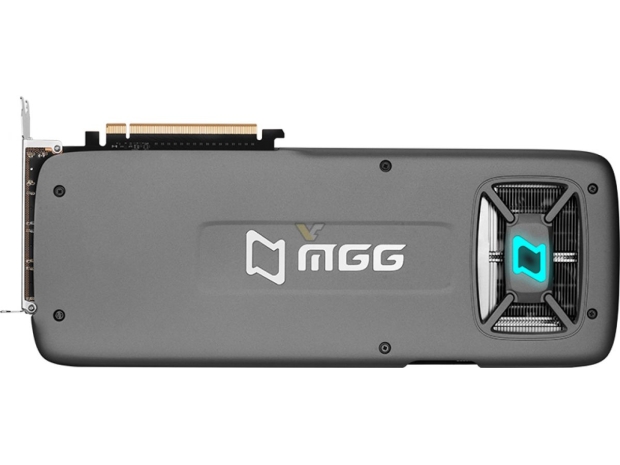 MaxSun has announced an official MSRP of $1999 on its new GeForce RTX 4090 MegaGamer, a $400 premium over teh reference price of the RTX 4090, which is $1599. MaxSun's new GeForce RTX 4090 MegaGamer is unique in the fact that it doesn't just have a couple of fans; there are FIVE cooling fans on this card. There's a pretty nice-looking two-piece aluminum body shell and a customizable RGB light bar. It does look cool, I'll give it that.
All GeForce RTX 4090 graphics cards run pretty cool, considering the amount of gaming horsepower they're outputting -- easily hitting 4K 120FPS when no other GPU can do that -- while running at under 70C GPU load temps. The additional fans -- I still can't believe MaxSun has crammed 5 in there -- won't do much, but it does make the RTX 4090 MegaGamer graphics card stand out, and I think that's the point. Why the hell not?
bbbbbb
bbbbbb
bbbbbbbbbbbb
bbbbbbbb
bbbbbbbbbb