Apple's 10.9-inch iPad Air could be about to get an iPad Pro-like screen upgrade, according to a report by the industry-watchers over at DigiTimes. The report, first picked up by MacRumors, claims that Apple is getting ready to increase the size of the iPad Air's display to a whopping 12.9 inches.
The current iPad Air ships with a 10.9-inch display with only the iPad Pro sporting a display as big as 12.9 inches diagonally. If this report is accurate, that could be about to change. However, the report doesn't make it clear whether Apple is planning on replacing the current model with the larger one or if there will be a new two-size approach moving forward.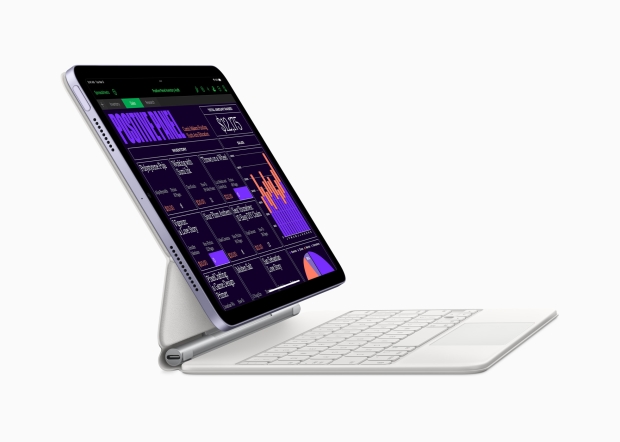 Citing industry sources, DigiTimes says that the 12.9-inch iPad Air won't use a miniLED display with Apple choosing instead to go with the more traditional LCD panel approach. That would reportedly mean Apple using the same technology as is currently employed in the iPad Air, albeit with larger measurements.
When any of this will happen is currently up in the air, if you'll pardon the pun. There had been reports that Apple intended to ship new iPads before the end of the year, possibly even as soon as the week just gone. That now doesn't appear to be the case, with analyst Ming-Chi Kuo adamant that there will be no new iPads announced before the end of the year. If that's the case, we'll have to wait until 2024 at the earliest.
2023 is already on course to be the first year without a new iPad of any kind so we can safely assume that 2024 will be the year of new tablets for Apple. But where or not the next iPad Air will have an almost 13-inch display remains to be seen.