The Switch just entered its 7th year on the market, but Nintendo says it will continue making and releasing new games for the Switch until March 2025.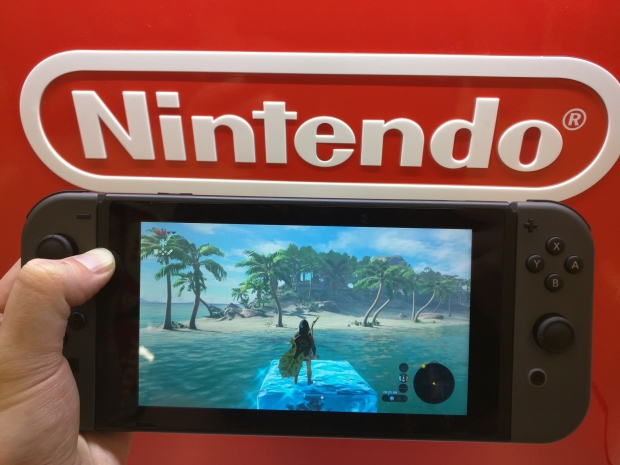 With over 1 billion games sold, 129.53 million units shipped worldwide, and $71 billion in sales, Nintendo's Switch handheld-console hybrid has gone down in Nintendo's record books. These kinds of numbers are typically unprecedented, so It's no wonder why Nintendo would want to stretch the Switch's lifecycle and maximize earnings for as long as possible.
Eventually, though, Nintendo has to move to new hardware, and we've been talking about Nintendo's next console for many years. It's believed to be a Switch successor that pushes graphical capabilities and performance to a level far beyond the current-gen Tegra X1-powered Switch family, complete with upscaled 4K resolution gaming thanks to built-in DLSS support. But the age old question remains: When will we get the rumored Switch 2? Or, more precisely, when will the Switch's lifecycle end?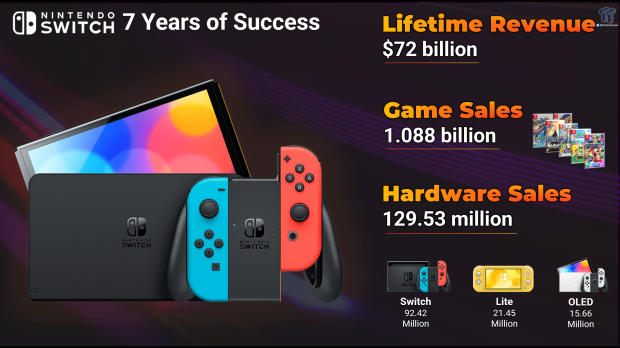 Nintendo president Shuntaro Furukawa gives us some clues in a recent interview with Japanese publication Nikkei. According to Furukawa, the Switch's lifecycle won't end until March 2025 at the earliest, which coincides with Nintendo's Fiscal Year 2025 timeline.
"We are still making software for the Switch for the fiscal year ending March 2025. We hope to maintain the momentum [and] we will work to expand the Switch business," Furukawa told Nikkei.
"In the fiscal year ending March 2024, we will maintain the momentum of Zelda and movies, and we want to connect this to the holiday sales season. In terms of hardware, we will maximize not only new demand, but also demand for second units and replacements."
Even in its seventh year of production, Nintendo still hasn't significantly downwardly revised its shipment target for the current-generation Switch family of consoles. The company expects to ship 15 million Switch systems throughout Fiscal Year 2024 (April 2023 through March 2024) which is still noteworthy and matches up with the console's second fiscal year shipment performance.