NASA has highlighted an image from Hubble's Classics collection of stunning shots of the cosmos with a new post on the official Hubble X account.
The image is of The Boomerang Nebula and was originally snapped by Hubble's Wide Field Planetary Camera 2 instrument in 1998. However, the nebula was first discovered by astronomers Keith Taylor and Mike Scarrott in 1980, who gave the name "Boomerang Nebula" after they observed it from a ground-based telescope in Australia. Follow-up observations were then conducted by Hubble, revealing more details that weren't seen through ground-based telescopes.
Hubble's high-fidelity images revealed that the Boomerang Nebula should have been called "the Bowtie Nebula", as its shape is clearly that of a bowtie and not a boomerang. Hubble's image revealed faint arcs of ghostly filaments that contain gas that has seemingly been diffused. These long filaments make the shape of the bowtie, and according to NASA, these are created by an extremely powerful wind. The Boomerang Nebula is approximately 5,000 light years away from Earth.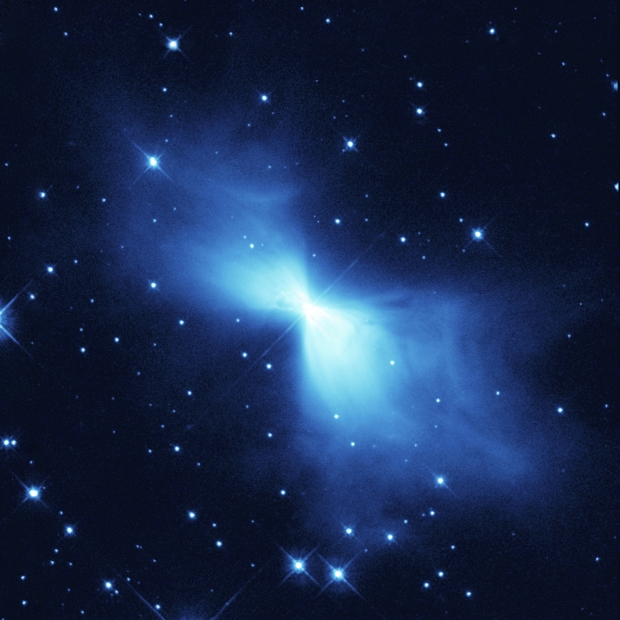 Hubble image of Boomerang Nebula 1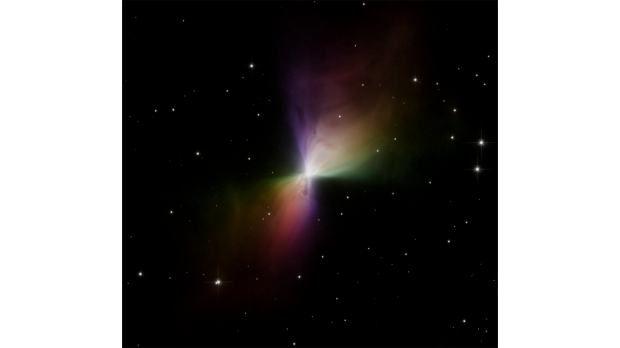 Hubble image of Boomerang Nebula 1
"The general bow-tie shape of the Boomerang appears to have been created by a very fierce 500,000 kilometer-per-hour wind blowing ultracold gas away from the dying central star. The star has been losing as much as one-thousandth of a solar mass of material per year for 1,500 years. This is 10 to 100 times more than in other similar objects," wrote NASA