Although it took a few months to launch, the PlayStation 5's storage expansion is much more open and cost-effective than the closed proprietary storage card system of the Xbox Series X|S. As long as it features a low-profile heatsink (or one is attached), you can slap any PCIe Gen4 NVMe SSD into a PS5 if it meets the minimum speed requirement of 5,500 MB/s.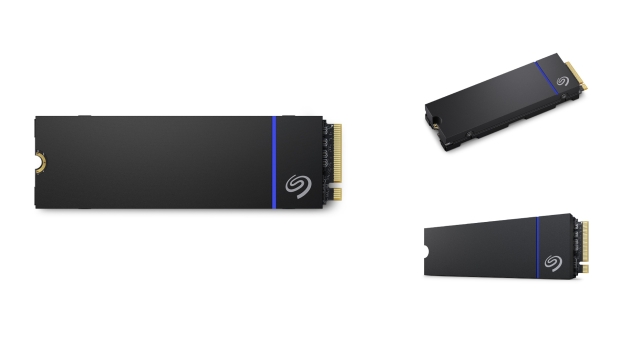 Very few of these drives existed when the PS5 launched in 2020, but in 2023, there's a massive range to choose from. Of course, the quality of an SSD varies from storage maker to storage maker, so for those not looking to spend hours researching the best SSD storage solutions for PlayStation 5, there's the new Seagate Game Drive PS5 NVMe SSD line-up.
These new SSDs are officially licensed, and with sequential read speeds of up to 7300 MB/s and write speeds of up to 6,900 MB/s, they're more than equipped to handle the dramatically improved loading times you get from gaming on a PlayStation 5 console. As nice as it is to see the ray-traced visuals of Marvel's Spider-Man, the instantaneous loading times are the true 'next-gen feature I cannot live without' for the PS5.
Available in 1TB (USD 124.99/AUD 209), 2TB (USD 174.99/AUD 349), and 4TB (USD 479.99/AUD 719) capacities, the Seagate Game Drive PS5 NVMe SSD lineup arrives with a five-year limited warranty and long-lasting stats like 1.8M MTBF and up to 2550 TBW. With Sony recently updating the PS5 to support 8TB PCIe Gen4 SSDs, here's hoping Seagate is working on a massive 8TB version - though even if it is, it'll probably be a cost-prohibitive exercise.
With an onboard heatsink, the physical look of the Seagate Game Drive PS5 NVMe SSD matches what we've seen from the company's FireCuda range, albeit with PlayStation blue coloring as opposed to FireCuda orange. The drives are available now (regions outside of the U.S. can expect them to arrive on October 27), with the 1TB model currently available with a sizable 28% discount over on Amazon - down to USD 89.99. Link below.