OLED displays are all the rage right now. It seems that we can't go more than a few minutes without another Apple rumor relating to a switch to the new display technology. We already expect the 2024 iPad Pro to switch to OLED, while the iPad mini and iPad Air are now also thought to be making the move over eventually, too. The latest is the MacBook Pro, but don't expect it to arrive any time soon.
That's according to a new report by the display supply chain expert Ross Young who was in conversation with Bloomberg Intelligence's Woo Jin Ho during a webinar. That webinar was first reported by MacRumors and saw Young say that it will take a few years before Apple's supply chain is ready to start producing OLED panels for laptops at the rate at which Apple would require.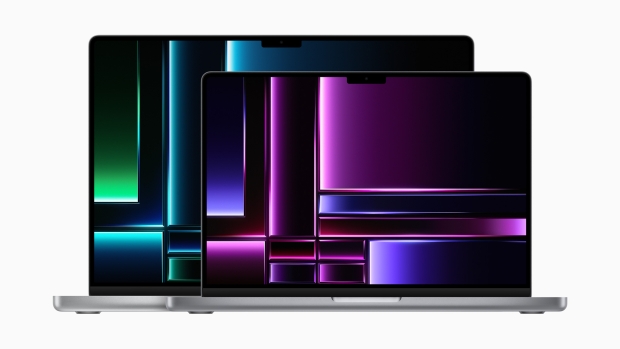 According to Young, we shouldn't expect that Apple will launch OLED MacBook Pros until 2026 at the earliest and possibly not until 2027. That does match a similar timeline that Young had previously suggested, too.
While there are already OLED panels that could be used in iPads and the iPhones and Apple Watches also use OLED, the move to OLED in a laptop is a different proposition entirely. Display manufacturers are only starting to get their production lines ready for displays that are designed to be used in laptops, something that Young hinted at in his comments.
It's easy to see why Apple would want to move its best laptops to OLED technology, however. The move away from LCD displays would allow for increased brightness and better contrast while also improving battery life thanks to a lower power consumption.
All of these benefits are already thought to be on their way to another of Apple's pro products. The 2024 iPad Pro will reportedly be the first iPad to get an OLED display alongside an upgraded M3 chip. Recent rumors suggest the iPad Air and iPad mini will follow suit over the coming years.
As for Young himself, he's proven himself to be a reliable source of predictions in the last couple of years, particularly when those predictions are based on the displays that future devices will use. We can take what he says at face value, although it's always important to remember that Apple's plans can change especially when we're so far out from a likely unveiling.
For now, all eyes will be on that OLED iPad Pro to see how the technology does at larger screen sizes than the rest of Apple's products.