A throwback post from one of PlayStation's former bosses gives a quick reminder of Sony's handheld production numbers.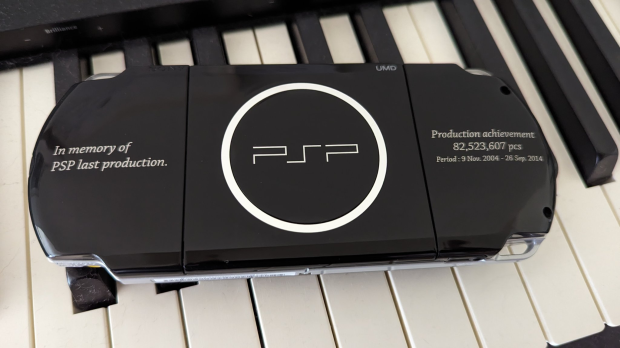 There was a time when Sony challenged Nintendo in the handheld market. We all know how that went (while Sony has exited the dedicated handheld business, the spirit of the PSP and Vita live on with the new $99 PlayStation Portal remote play tablet), but gaming was way different nearly 20 years ago.
Sony's first handheld, the PlayStation Portable, was a big success. Official Sony shipment records show that the PlayStation Portable sold-in/shipped "over 76.4 million units." Now thanks to Shawn Layden, who was president of Sony Computer Entertainment America from 2014-2018, we know how many PSP units that Sony actually produced.
According to Layden, Sony's manufacturing lines made a total of 82.5 million PSPs from the handheld's 10-year production lifespan of November 2004 through September 2014 (Sony shipped 82,523,607 units, to be exact).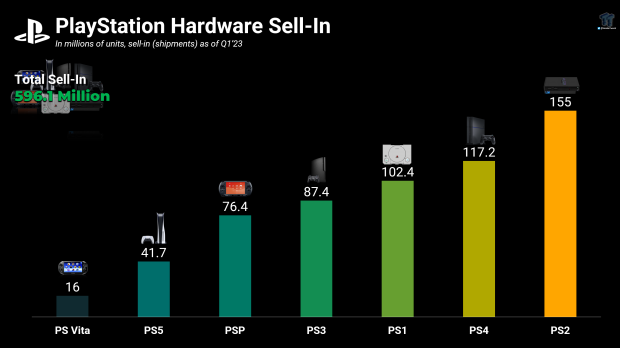 That's a pretty big 6.1 million unit discrepancy between Sony's figure and Layden's final-production PSP, but it's likely that Sony has not updated the PS Portable's numbers for quite some time. Still, we have to wonder if all of these PSPs were shipped to retailers and consumers. It's likely that a sizable portion of them were indeed shipped out (if not all of them) and it remains unknown how many units may have been dispersed or potentially destroyed.
It's also worth mentioning that at 82.5 million shipments, the PlayStation Portable is much closer to the PlayStation 3's shipments of 87.4 million.