Sony just announced a new PSP, but it's not the one you expected. Sony's new gaming handheld is called the PlayStation Portal and it's a very targeted product with a limited feature set.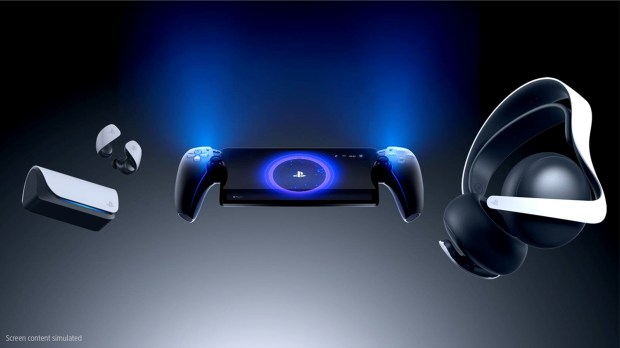 With its $199 price tag and reduced functionality, the new PlayStation Portal might be a tough sell. The device has steep competition with the Nintendo Switch Lite matching the same price tag, but what sets the Portal apart isn't necessarily what it can do, but what it can't.
The PlayStation Portal is exclusively a Remote Play device, meaning it can't play games on its own and does not have game-ready internal hardware (and if it does, the functionality is being limited by proprietary software/firmware). We've known this for a while, but there was some fuzziness about the Portal supporting cloud game streaming. That's not the case.
In an official PlayStation Blog post, Sony confirms the so-called "remote player" only supports Remote Play functionality with a PlayStation 5 console over Wi-Fi and that cloud streaming is not available on the device:
"PlayStation Portal will connect remotely to your PS5 over Wi-Fi, so you'll be able to swiftly jump from playing on your PS5 to your PlayStation Portal. PlayStation Portal can play supported games that are installed on your PS5 console and use the Dualsense controller. Games that are streamed through PlayStation Plus Premium's cloud streaming, are not supported

"Games that must be streamed on PS5 using a PS Plus Premium membership are not compatible."
This limitation is technically because Sony has not yet rolled out PS Plus game streaming to mobile devices, but once that happens, we could see the new PSP become a cloud gaming access point...although that remains to be seen due to the Wi-Fi limitations.
Bear in mind there still a lot we don't know about PlayStation's plans. The company is doubling down on mobile games and plans to create more dedicated smartphone titles, and we may see these games cross over to the PS Portal at some point.
The PlayStation Portal releases later this year for $199.