Cooler Master has just introduced a new case, which will turn a few heads - because it's fully modular, customizable, and all about celebrating the DIY PC building experience. The Qube 500 Flatpack PC case lives up to its name; it'll arrive in pieces so you can build and customize the shape and orientation.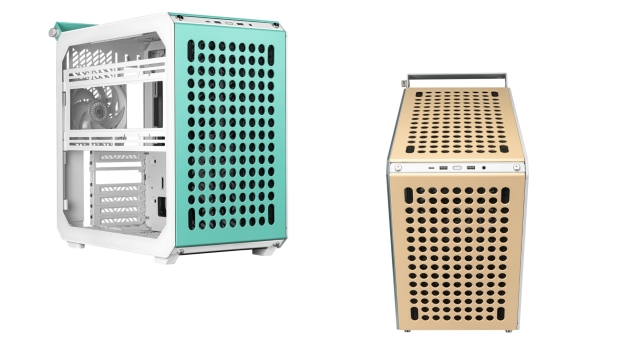 Although that might seem daunting, assembling a PC case from parts, Cooler Master notes that putting the Qube 500 Flatpack PC case together has been designed to be a fun experience for beginners and experienced builders. It's fully modular and compatible with E-ATX motherboards, water coolers, and the largest GPUs.
And to add an extra dose of customization, the panels are available in multiple colors to add personal flavor to your Qube 500 - including black, white, mint, pink, and cream. It's a pretty stylish-looking case, though it is quite compact as a Mid Tower chassis.
As a compact case, the radiator support tops at 280mm, which might not be suitable for some OC setups with large components and even larger cooling. Another cool feature is that the vented design of each panel means that it ships with accessory hooks and handles so you can hang up your headset or controller directly onto the case - which is a nice, stylish touch.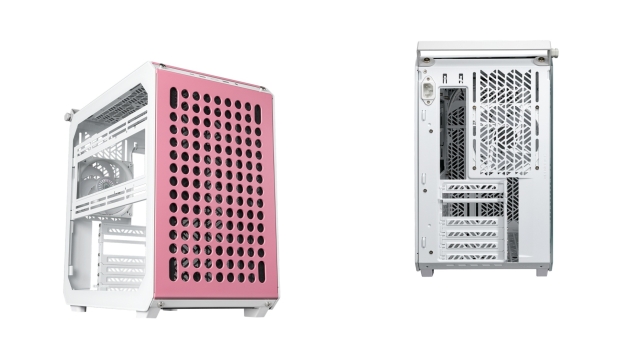 The Qube 500 Flatpack PC case is a definite departure for the company and one of the more unique chassis designs we've seen. It's the first entry in the QUBE Series, and hopefully won't be the last - as the idea of a flat-packed PC case that's easy to assemble and can be arranged in multiple configurations (it even has a testbench mode) is a good one.
For more info, check out Cooler Master's product page.