We're now at a stage where NVIDIA's DLSS rendering technology on PC has matured to the point where if it's not included in a major AAA-style release, many begin to wonder why. This led to the recent community backlash and speculation surrounding the PC launch of Starfield, which only featured support for AMD's impressive but inferior FSR 2 technology.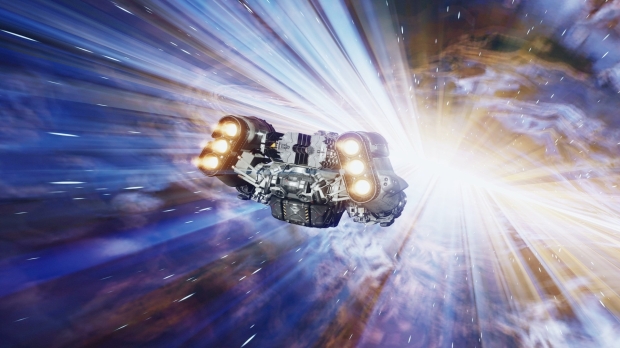 Was its omission a calculated move that was part of the overall partnership between Bethesda and AMD? We'll probably never know, but the good news is that DLSS is officially being integrated into Starfield. The better news? Modders managed to add DLSS Super Resolution and Frame Generation support into the game ahead of its full release in a single day.
NVIDIA is amazed by how easily the technology can inserted into games like Starfield and Star Wars Jedi: Survivor (another example of DLSS being modded in), with Bryan Catanzaro, Vice President of Applied Deep Learning Research at NVIDIA, opening up about fan-made DLSS mods in a recent discussion.
When asked about DLSS being modded into games by Digital Foundry, Bryan said, "I think it's amazing that it works, and I'm very proud of that." Adding, "It took a lot of blood, sweat, and tears to make DLSS general enough that it's even possible to consider doing that."
Even though it's easy to add DLSS support into a game, Bryan does note that carefully integrating support on a per-game basis is still important. When DLSS applies its magic is as important as the technology being used in the first place.
"One of the challenges with DLSS integration has to do with post-processing," Bryan said. "We prefer to put post-processing after DLSS because asking the neural network to generalize across pixelated aliased versions of every kind of post-processing effect is very hard." Post-processing effects include motion blur, bloom, and even color correction, and it's a part of almost every major game release.
The main discussion in this roundtable hosted by Digital Foundry is about the groundbreaking new DLSS 3.5 'Ray Reconstruction' update. Bryan adds that Ray Reconstruction needs to be carefully integrated more so than DLSS Super Resolution because of how it replaces a key part of the rendering process for real-time ray-traced graphics, denoising - which needs to happen at a specific point in the pipeline.
Anyway, it's a nice little reminder that DLSS implementation is easy - but it still needs to factor in the game and how it works from a rendering perspective. That said, we're glad DLSS is being modded into old and new titles. Watch the full and fascinating DLSS roundtable below.