All of the attention might be on the iPhone 15 and iPhone 15 Pro family of devices right now, but it sounds like we should already be starting to look forward to what will come next. The 2024 iPhones will likely be called iPhone 16, iPhone 16 Plus, iPhone 16 Pro, and iPhone 16 Pro Max and the rumors are already starting to gather pace. Including the fact that there will be a slight size increase in terms of the displays that will be used.
Writing in a wider piece about Apple and its plans, Bloomberg's Mark Gurman reports that the Pro iPhones will get slightly larger displays next year, although it isn't clear how slight those display improvements will turn out to be. Gurman says that new displays are a major driving factor behind iPhone hardware upgrades, suggesting that it could be a good reason for iPhone buyers to pick up a new model.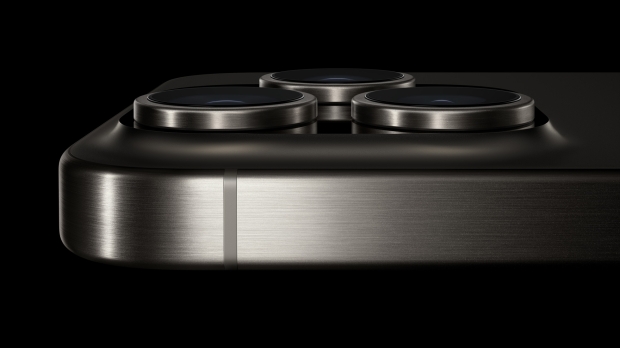 The iPhone 15, iPhone 15 Plus, iPhone 15 Pro, and iPhone 15 Pro Max were only announced last week and won't go on sale until September 22. But with the overall size of the new Pro models shrinking thanks to smaller-than-ever bezels, it's possible that Apple is getting ready to increase the size of the displays next year. Whether that will mean smaller bezels or a return to slightly larger chassis remains to be seen, however.
The same report also claims that 2024 will see Apple enter the generative AI race after leaving ChatGPT and others to the market so far. Apple is already thought to be using an internal tool dubbed Apple GPT while its own large language model is said to be called Ajax. What that will ultimately turn into is far from clear at this point, but we can surely expect Siri to get some feature improvements as part of this new AI work.
If Apple follows its usual release cadence we can expect the new iPhone 16 and iPhone 16 lineups to be announced in September 2024, with the AI features possibly debuting as part of iOS 18 at WWDC. That event normally takes place in June, so expect a similar timeframe for 2024. The iOS 18 software will likely then go through a months-long bea process b before rolling out to users around the world in September 2024, just before those new iPhones hit the market.
As for iOS 17, that will be released to the public today after its own multi-month beta.