Apple put the iPhone 15, iPhone 15 Plus, iPhone 15 Pro, and iPhone 15 Pro Max up for preorder last Friday, September 15. But if you weren't particularly quick when placing your order you're going to have to wait weeks for delivery. The reasons? It's complicated.
In a post to Medium, supply chain analyst Ming-Chi Kuo says that there are a few reasons why picking up a new iPhone 15 Pro Max is going to be harder than you might think. Delivery windows are already stretching into October or November, depending on the model that you might choose. Some colors and storage combinations are worse than others, but no iPhone 15 Pro Max can now be ordered for launch day - September 22.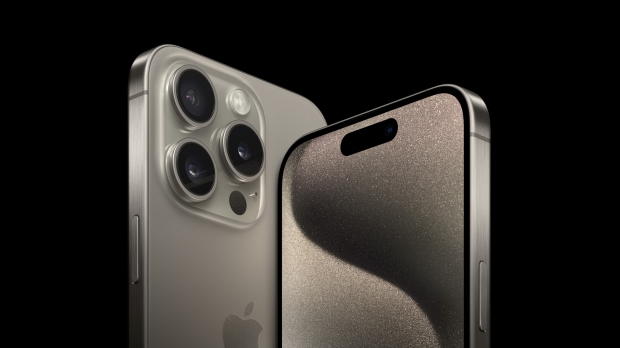 Writing on Medium, Kuo notes that demand for the iPhone 15 Pro Max has been robust, as had been expected, and that it's already outpacing demand for last year's iPhone 14 Pro Max. Wait times for the iPhone 15 Pro Max are already significantly longer than other new models announced by Apple last week, but Kuo believes that strong demand can't be blamed alone.
In the piece discussing the new iPhones Kuo says that the current iPhone 15 Pro Max shipments ar lower than other models due to Apple's suppliers beginning lass production later. The same report also claims that Apple is facing production challenges that are more pronounced than the other iPhone 15 Pro models, too.
It isn't clear what that means exactly, but the iPhone 15 Pro Max does have one key feature that the other three models don't - a new 5x optical zoom telephoto camera. That camera uses a special lens that bounces light to artificially create more distance between the lens and the sensor, allowing for improved zoom. It's possible that it's this special lens that is causing production delays for Apple's best iPhones.
Kuo also says that the iPhone 15 Pro demand is weaker than it was last year, with people reportedly choosing to switch from the Pro to the iPhone 15 Pro Max this time around. That could well be thanks to the new camera, while a smaller footprint thanks to shrinking bezels might also have convinced people to choose the model with the largest display.
Whatever the reason, buying an iPhone 15 Pro Max isn't easy right now. That suggests that people who walk into an Apple Store to buy one on September 22 might find themselves out of luck - as they could for weeks to come.