After nearly 10 years and two best-selling Star Wars games under his belt, sources tell Bloomberg that game director Stig Asmussen has left Respawn Entertainment.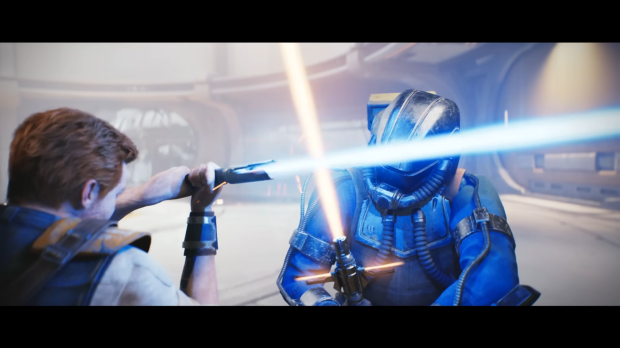 As game director of two Jedi games, Fallen Order and Survivor, Stig Asmussen helped change how EA treats the Star Wars franchise. Both games have been big hits, selling millions of copies and reaching tens of millions of people. The live service-driven publisher was shown that singleplayer games without microtransactions can still achieve explosive success.
Now after helping further the legacy of Star Wars media, Stig is apparently leaving Respawn, the developers behind the Star Wars duo. "After careful thought and consideration, Stig Asmussen has decided to leave Respawn to pursue other adventures, and we wish him the best of luck," an EA rep told Bloomberg's Jason Schreier.
Stig's departure comes at a time when video games publishers are slashing budgets and laying off employees to stave off spending and high production costs. His departure also raises a shadow on Respawn's potential plans for a Jedi trilogy.
Earlier this year, the director said that he "always wanted to see this as a trilogy," referring to the story of the game's protagonist, Cal Kestis.
It's unknown whether or not a third Jedi game is in development. Respawn has publicly confirmed that it is working on two new Star Wars projects: A new first-person shooter with Respawn's Peter Hirschmann at the helm. The second project is only being produced by Respawn and is instead being developed by BitReactor. It's a real-time strategy game led by some of XCOM's original creatives.
"We are huge fans of Star Wars here at Respawn and we're thrilled to work with Lucasfilm Games on new titles that we have wanted to make for years," Respawn CEO Vince Zampella said at the time.
"If you want to make great Star Wars games, you should come join us on our journey." 
EA was the original license-holder for Star Wars games, but Lucasfilm has significantly expanded beyond the publisher with new deals with Quantic Dream (Star Wars Eclipse), and Ubisoft, who is working on the excellent-looking Star Wars Outlaws.