Ubisoft's new Star Wars game came out of nowhere, and it looks to be one of the most visually authentic franchise games ever made.
Ubisoft's Massive Entertainment turned heads with its surprise new Star Wars Outlaws game. The project is a more gritty take on the universe and dispels the myth and magic associated with the Jedi, instead focusing on the dire straits of the galaxy's most-wanted accidental criminal. It's a unique take that's more like Han Solo and Luke Skywalker.
Apart from the storyline, the most captivating part of Star Wars Outlaws is just how well Ubisoft Massive has captured the look and feel of the universe. Star Wars is an eclectic mix of high-tech futurism with low-end analog tech. The Empire has gleaming star-cruisers, but the poorest worlds have lots of junky, broken down rustbucket ships where everything is just held together by shoestrings.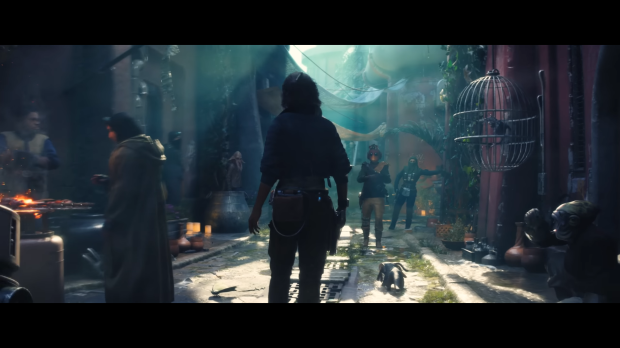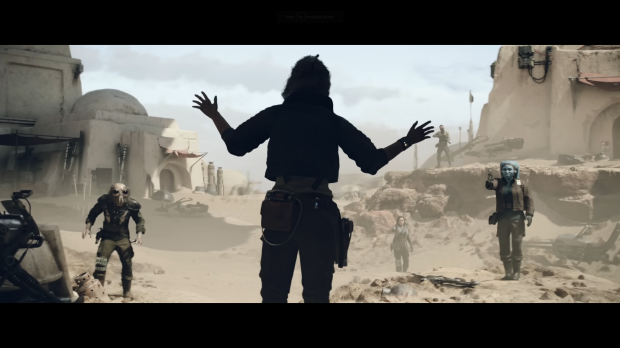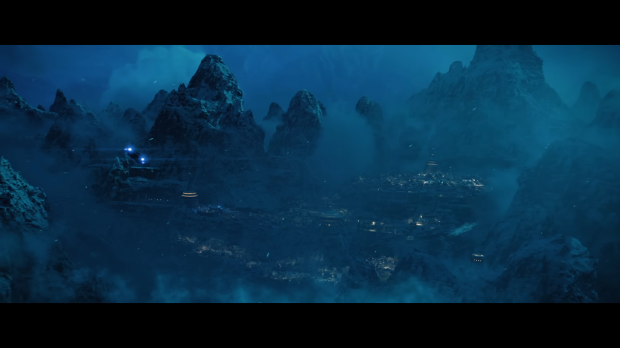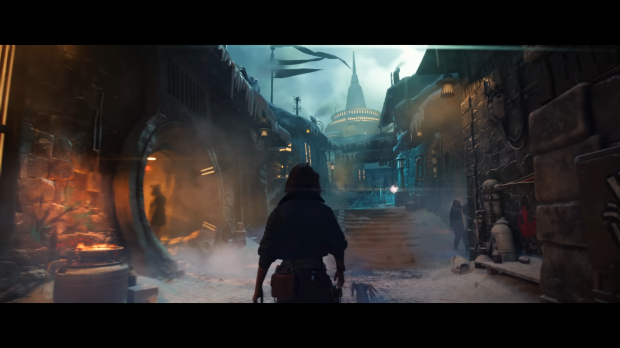 Outlaws was able to really exemplify and show off that look and feel, clearly demonstrating that Ubisoft Massive is not only passionate about Star Wars, but fully understands how the world should look. Things are so cinematic, blending high-stakes ship-to-ship combat and swoop speeder-bike chases with impressive cutscenes and environments that look like they're straight out of the movies; from the Mos Eisley Cantina-style environments to the breathtaking skyscapes and slick fluorescence of the Imperial cruisers.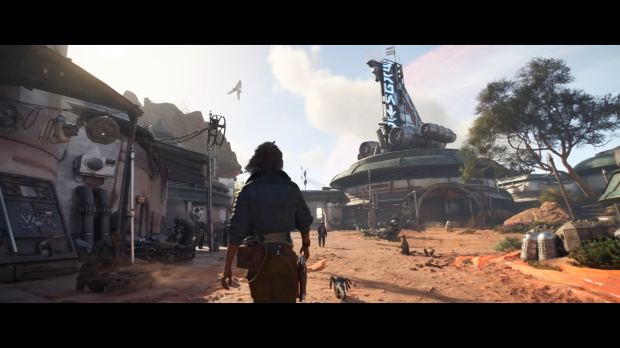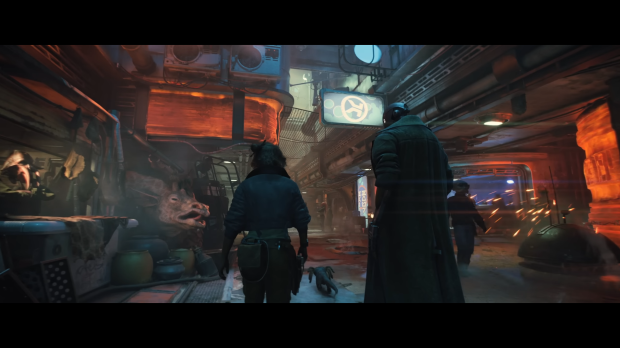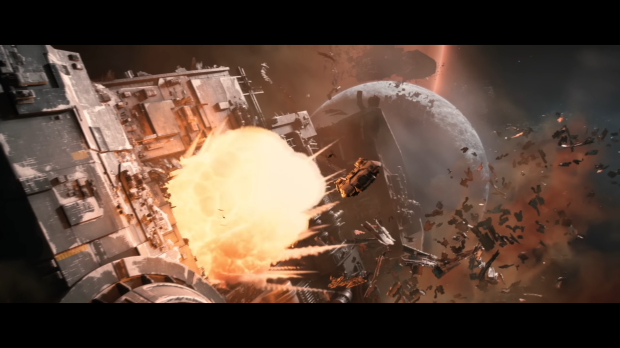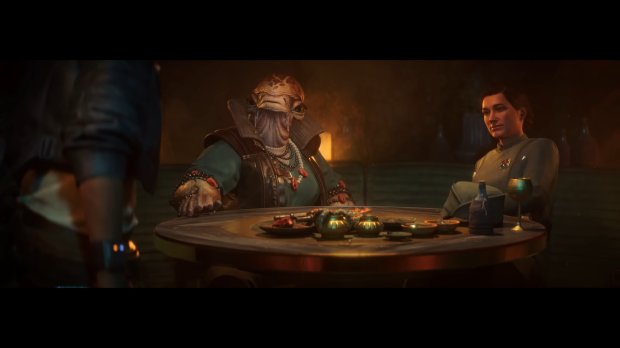 That's no easy feat and is a huge deal for Star Wars fans that grew up with the original trilogy. Outlaws takes place between Empire Strikes Back and Return of the Jedi, so the game will be like a time capsule that explores just one of the myriad of interesting stories that took place while Luke was training his Jedi skills.
We absolutely can't wait to play Star Wars Outlaws when it launches in 2024 on PlayStation 5, Xbox Series X/S, and PC.
Experience the first-ever open world Star Wars™ game, set between the events of The Empire Strikes Back and Return of the Jedi. Explore distinct planets across the galaxy, both iconic and new. Risk it all as Kay Vess, a scoundrel seeking freedom and the means to start a new life, along with her companion Nix. Fight, steal, and outwit your way through the galaxy's crime syndicates as you join the galaxy's most wanted.

If you're willing to take the risk, the galaxy is full of opportunity.

DISCOVER A GALAXY OF OPPORTUNITY

Explore distinct planets with bustling cities and cantinas before racing across sprawling outdoor landscapes on your speeder. Each planet brings new adventures, unique challenges, and enticing rewards if you're willing to take the risk.

EXPERIENCE AN ORIGINAL SCOUNDREL STORY

Live the high-stakes lifestyle of an outlaw. With Nix by your side, turn any situation to your advantage: fight with your blaster, overcome with stealth and gadgets, or find the right moments to distract foes and gain the upper hand.

EMBARK ON HIGH-STAKES MISSIONS

Take on high-risk, high-reward missions from the galaxy's crime syndicates. Steal valuable goods, infiltrate secret locations, and outwit enemies as one of the galaxy's most wanted. Every choice you make influences your ever-changing reputation.