The future is here: Apple's latest iPhone 15 Pro will be able to natively play console versions of video games.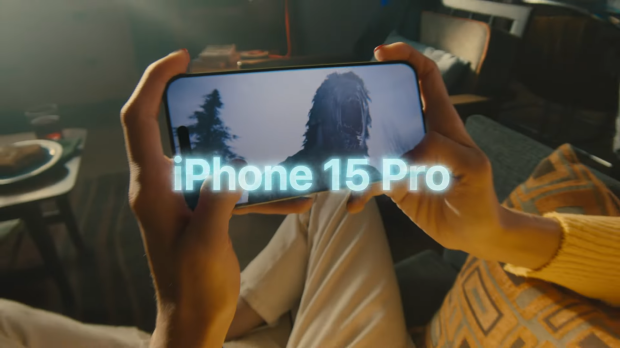 Activision CEO Bobby Kotick made an interesting comment in the recent FTC v Microsoft trial, saying that pretty soon mobile phones will be able to play games at console quality: "Well get to the point where that content is playable on mobile phones," Kotick had said.
Apple's latest iPhone 15 Pro proves that Kotick was right all along.
Apple just revealed its new iPhone 15 lineup, including the $999 Pro model that promises to deliver the next era of mobile gaming. Apple's new higher-end smartphone taps the A17 Pro SoC, which Apple calls the "fastest chip ever on a smartphone." unlock dedicated gaming complete with raytracing and the MetalFX upscaling tech. Apple's new iPhone 15 Pro can play a handful of AAA games at console quality including Resident Evil 4, Resident Evil Village, Death Stranding, and Assassin's Creed Mirage (early 2024).
During the recent iPhone 15 reveal event, Apple showcased the A17's hardware-accelerated ray tracing with a scene running at 30FPS with RT on.
Developers of Honkai Star Rail praise the Pro's ability to deliver high-quality water effects and MetalFX upscaling that tightens up performance. Metal FX upscaling works with the chips neural engine and the Pro GPU to deliver "high quality graphics while using much-less power."
"The pro-class GPU is up to 20 percent faster and unlocks entirely new experiences, featuring a new 6-core design that increases peak performance and energy efficiency. Now with hardware-accelerated ray tracing - which is 4x faster than software-based ray tracing - iPhone 15 Pro offers smoother graphics, as well as more immersive AR applications and gaming experiences. iPhone 15 Pro brings true-to-life gaming to the palm of users' hands with console titles never before seen on a smartphone, like Resident Evil Village, Resident Evil 4, Death Stranding, and Assassin's Creed Mirage."
"Games like Resident Evil Village and Resident Evil 4 were once only playable on consoles, but now they are available on mobiles thanks to the A17 Pro. This is the future of mobile gaming, all thanks to the power of iPhone 15 Pro," said Capcom's Tsuyoshi Kanda.
"This is the first time the console version of Assassin's Creed will be natively available on a smartphone."