Activision's CEO is a big believer in native mobile gaming, and thinks that phones will eventually be able to play high-end PlayStation 5 quality games.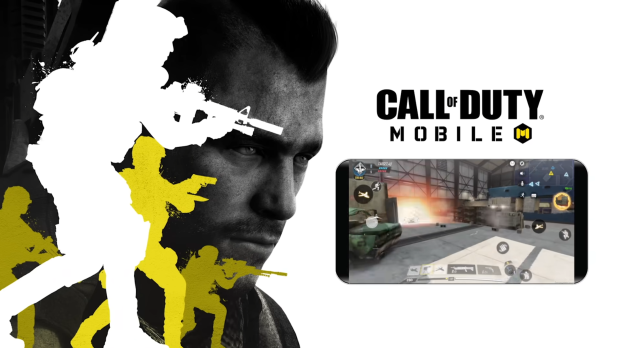 Over the past two years, Activision's revenues have become mobile-centric. In 2021 and 2022, Activision Blizzard King made most of its revenues from the mobile segment thanks to big successes like Diablo Immortal, Call of Duty Mobile, and of course King's Candy Crush. This push towards mobile will continue with this year's release of Warzone Mobile in the fall.
It shouldn't be much surprise then that Activision CEO Bobby Kotick is praising mobile tech. In Day 4 of the recent FTC v Microsoft federal court hearing, Kotick was asked specifically about the merits of native mobile gaming versus streaming, especially in the relation of bringing Activision games like Call of Duty to streaming services.
In his testimony, Kotick responded by correctly asserting the power of mobile phones is fast evolving. Case in point: Sony's new Xperia phone features 16GB of RAM alongside a powerful Snapdragon 8 Gen 1 SoC and a 120Hz screen. Mobiles are starting to become handheld machines capable of impressive gaming performance.
Below we have a transcript of a portion of Kotick's testimony:
Q One of the reasons Xbox is interested in streaming is that they could get on mobile and avoid app store regulations. What's your opinion on Call of Duty streaming onto mobile?

If you look at the plans at Samsung and other major phone companies, microprocessors used in today's phones are advanced, with octa-core processors, AI, memory...they're as powerful and capable of some video game consoles.

I actually think that playing a game on mobile phone using the processor is going to be a better experience for us than streaming.

Q What would happen if someone streamed today's COD on mobile phones?

I doubt it would be a very good experience. Think about processing in the cloud, some years ago there's this view you could deliver more cost efficiency processing power. The processing capabilities of native devices is advancing very rapidly. It's not more efficient to process in the cloud.
How far can developers take mobile devices? According to Kotick, he eventually sees a future where high-performance games like Modern Warfare 2's PS5 and Xbox Series X versions will be playable natively on mobile phones.
Q Modern Warfare 2 can't be played on a mobile phone?

The console game for PS5 and Xbox Series X couldn't be played.

Q MW2 is not available on phones?

Well get to the point where that content is playable on mobile phones.
Elsewhere in his testimony, Kotick said this about mobiles...which is likely in reference to today's range of devices:
Q You said that playing MW2 on phone would be like using a refrigerator as a safe, right?

Yes