A new ad for Amazon's upcoming Fallout TV show has fans scratching their heads in disbelief.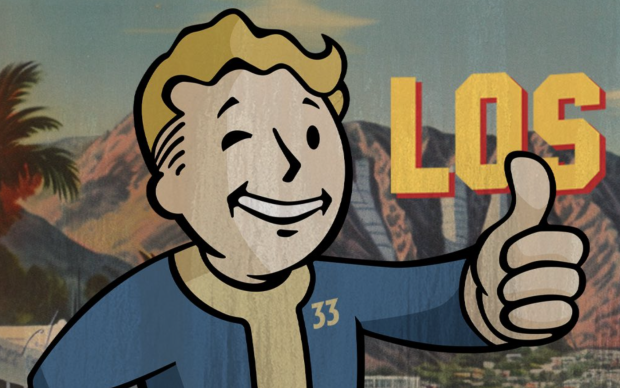 It's no surprise that Amazon is making a Fallout adaptation for its Prime subscription service. The show stars Walter Goggins of Justified fame, and is being put together by Westworld showrunners Lisa Joy & Jonathan Nolan, Amazon, and Bethesda. Originally announced in 2020, filming on the first season has wrapped and the show is set to premiere sometime in 2024.
While previous captures and images show that Amazon is indeed focused on authenticity, the same can't be said for the recent Fallout TV show promo image. Amazon's choice of image used to advertise the 2024 premiere has been mostly glanced over. Upon close inspection, the ad has all the puzzling and strange trappings of an AI-generated image, including inconsistencies that defy logic.
Twitter user KenneyNL kicked off a discussion of this perplexing Fallout TV show ad that got the attention of half a million people. Kenney was quick to point out how the red car in the bottom right-hand side of the image actually has two fronts; one in the front, and one in the back. That's a good telltale sign of an AI-created image, where things seem...off.
More people chimed in, noticing how strange the buildings looked--how there are no windows in the strange yellow building--and utter gibberish written on the top of the marquee of an adjacent building.
Others noticed a problem with scale and perspective. The buildings themselves are not much bigger than the cars. People are even walking down a sidewalk that apparently runs in the middle of the street, making a "middle walk," if you will. There's also a 3-legged woman.
Director Stephen Ford shared this image that highlighted many of the inconsistencies that are often found in AI-generated art: