NVIDIA's latest Game Ready Driver is here, and it brings official support for the upcoming release of Starfield on PC alongside the New Frontiers expansion for ICARUS. "Our latest driver is Game Ready for Starfield," is all NVIDIA has to say on the matter, which means the game will not launch with any GeForce RTX technologies like DLSS and Reflex.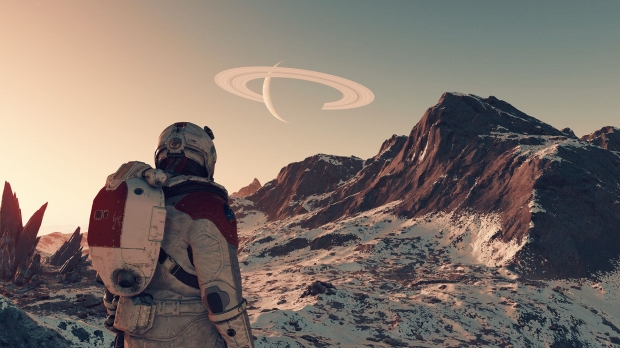 When a major title with RTX support gets a Game Ready Driver, it's usually accompanied by performance data showcasing what performance (with and without DLSS enabled) to expect across the GeForce RTX line-up - which is not the case here.
As mentioned the other day, modders plan to add DLSS Super Resolution and DLSS 3 Frame Generation support into Starfield as soon as the game goes live. For those looking for a DLSS-based performance bump when exploring any of the game's thousand planetary bodies - you'll need to wait for the modding community to save the day.
With Bethesda Game Studios partnering with AMD for the PC and Xbox Series X|S release of Starfield, the game is set to feature a suite of AMD and Radeon-powered enhancements, from multi-threaded CPU optimizations for AMD Ryzen through to AMD's FidelityFx Super Resolution or FSR 2 for image upscaling.
AMD's FSR 2 is the company's answer to DLSS. However, the consensus is that NVIDIA's AI approach generates better image quality - especially when enabled at resolutions lower than 4K - like 1440p and 1080p.
In addition to day-one support for Starfield and the new ICARUS expansion, NVIDIA GeForce Game Ready 537.1 adds support for 8 new G-SYNC Compatible displays, including models from AOC, ASUS, Philips (one of the company's OLED TVs), and Samsung.
Plus, the following game-specific bugs have been quashed.
(Battlefield 2042) - Game stability can decrease when applying GeForce Experience Freestyle filters (4170804)

(Ratchet & Clank: Rift Apart) Performance fluctuations due to issues between DirectStorage and NVIDIA Reflex (4212649)
You can download the new driver via the GeForce Experience app or here.