GIGABYTE has revealed that it will soon be launching a new curved ultrawide gaming monitor aimed at budget gamers.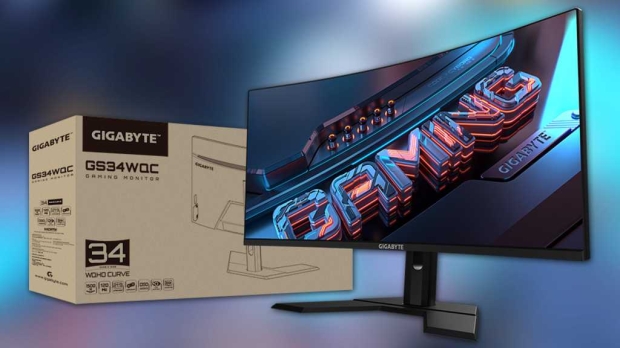 Introducing the GIGABYTE GS34WQC, a 34-inch gaming monitor that sports a 3440 x 1440 resolution (WQHD) VA panel that's got a maximum refresh rate of 135Hz. The GS34WQC comes out of the box at a 120Hz refresh rate but can be overlocked to its maximum of 135Hz. As for the other specifications, GIGABYTE has equipped the GS34WQC with a 1ms (MPRT) response time, HDR support, Flicker-free technology, and HBR3.
Moving to connectivity, GIGABYTE has outfitted the GS34WQC with 2 HDMI 2.0 ports, 1 DisplayPort 1.4, and a 3.5mm headphone jack. Additionally, the GS34WQC includes power-saving modes that will reduce its overall power consumption, bringing down its wattage to just 0.5W when in power-saving mode and 0.3W in power-off mode. If you are wondering about tilt angles and height adjustment, the GS34WQC is able to title from -5° to +20°, and the height adjustment features 100 x 100mm VESA support for those gamers that have ditched a monitor stand for a wall or desk mount.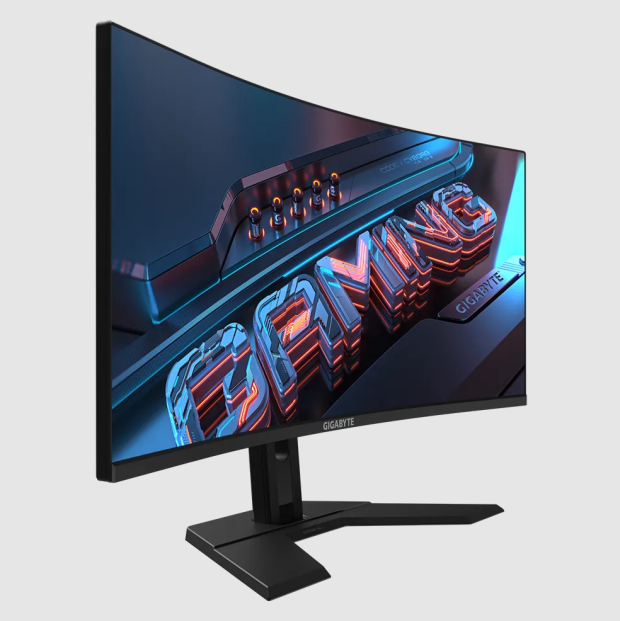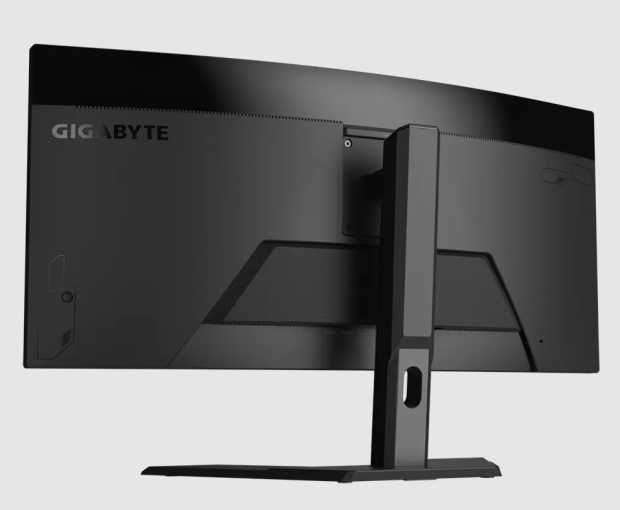 GIGABYTE's new gaming monitor weighs 8.3 kg when on the stand and 6.08 kg without the stand. Notably, there isn't an official date for the release of the monitor or its price. However, considering its a revision of its previous model, that was released three years, and the outlined specifications, we can expect the price to be $450 - $600.