TeamGroup has announced new (and improved) ELITE PLUS DDR5 and ELITE DDR5 memory with speeds of 6400 MHz that comply with JEDEC memory standards. With a configuration of 1.1V CL52-52-52-103, these are designed for efficient, high-performance computing. With higher frequencies and lower power consumption, TeamGroup notes that these new kits fully meet the demands of modern desktop computing.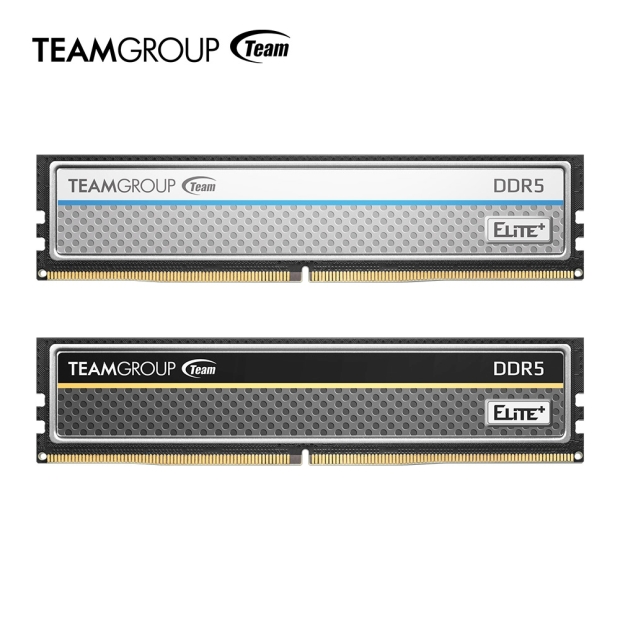 TeamGroup ELITE PLUS DDR5 6400MHz and ELITE DDR5 6400MHz will be available in August 2023 via retail outlets like Amazon in North America in single modules and dual-channel kits with 16GB and 32GB options available. TeamGroup also confirms that the memory kits will be available in Taiwan at launch.
"With the modules' low operating voltage of 1.1V, power consumption is significantly reduced, and the computer's lifespan is extended," writes TeamGroup in the press release. "In addition, DDR5's Same-Bank Refresh feature and optimized IC structure can process the double amount of data simultaneously compared to DDR4."
According to reports, these are the first memory modules to comply with the JEDEC standard for the company, and the launch lines up with Intel's upcoming "Raptor Lake Refresh" CPUs that will see the 13th Gen bandwidth of 5600MHz increase to 6400MHz for the 14th Gen.
For PC gamers running high-end Intel CPUs, faster memory kits use XMP 3.0 overclocking profiles to hit high speeds - including those from TeamGroup. JEDEC compatibility will make the new ELITE PLUS DDR5 and ELITE DDR5 memory from TeamGroup an attractive option for off-the-shelf systems and workstation builders, specifically those with Intel's new CPU series.