During a tour of ASUS HQ at Computex 2023, we got a look at several exciting new products, with one of the standouts being its new "hidden concept" GeForce RTX 4070 GPU that was all about removing visible power cables to deliver a clean and slick look. Seeing it in person, it was surprising what a difference no visible power cables make to the look of a GPU installed in a gaming rig.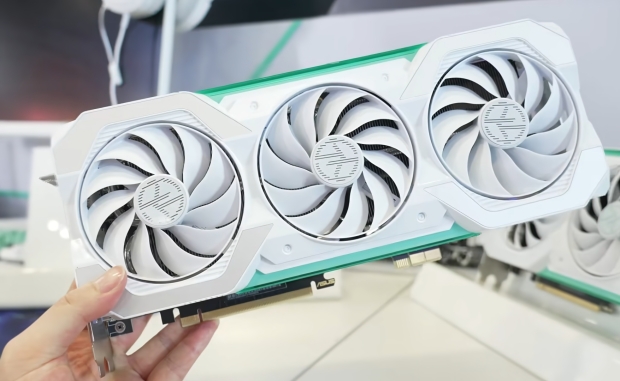 According to a new report, this concept cable-less GPU is set to become a reality, with mass production of the new GeForce RTX 4070 in white on track for later this year. Removing the standard 8-pin or 16-pin power connectors means the GPU needs to get power from an alternate source, and for ASUS's new GeForce RTX 4070, a special motherboard is required.
This new GeForce RTX 4070 features an additional PCIe connector alongside the standard PCIe Gen 4.0 x16 interface, which delivers power via a 16-pin power connector on the underside of the motherboard - with ASUS noting that it behaves in the same way as including a power connector on the GPU, delivering up to 600W of power. To demonstrate the new GPU design, ASUS paired it with a custom Z790 TUF Gaming motherboard.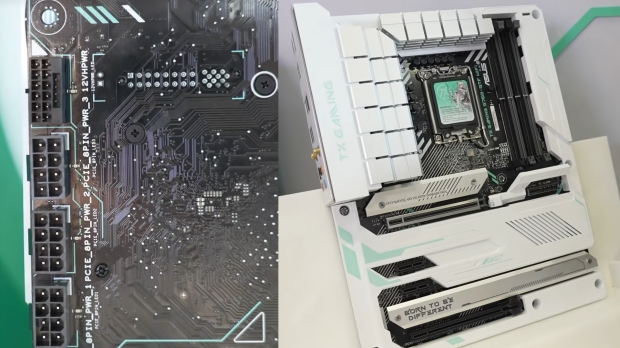 ASUS announced all of the above at the recent Bilibili World 2023 exhibition in Shanghai, China, with the key difference being that the GeForce RTX 4070 will now arrive in white versus black unless ASUS plans to ship both versions. Naming has yet to be finalized, but as this GPU requires a specialized motherboard, the company will give both products a special name and potentially bundle them together as part of a DIY kit.
Also, due to specialized manufacturing, this new cable-free GeForce RTX 4070 is expected to retail at a higher price than MSRP models.