When NVIDIA chose to adopt the new 12VHPWR connector for the new Ada Lovelace-powered GeForce RTX 40 Series, which can deliver up to 600W through a single 16-pin connector, it presented a new wrinkle for those looking to upgrade. Without a brand-new ATX 3.0 PSU, the GeForce RTX 4090 is required to be connected via an adaptor. Anyway, it meant more cables dangling and visible around the GPU.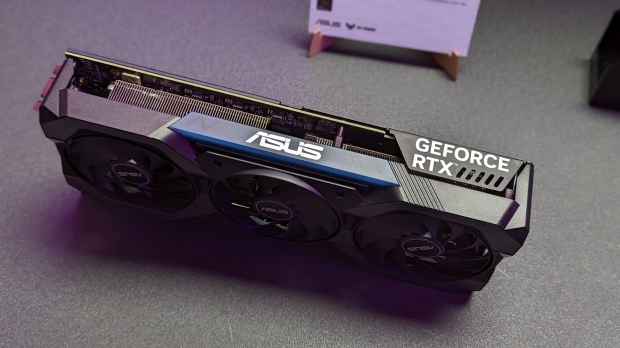 At Computex 2023, ASUS presents a concept GeForce RTX 4070 and motherboard that removes the need for a cable to be connected to the GPU entirely. The NVIDIA GeForce RTX 4070 Hidden-Connector Concept VGA paired with the TUF GAMING Z790-PLUS Hidden-Connector Concept Motherboard. And yeah, it presents a clean, cable-free look that we'd love to see become a thing.
How it achieves this isn't magic, but impressive engineering with an additional PCIe power connection on the underside of the GPU. This connects to a custom board and draws power from the hidden connectors on the underside. So, yeah, not magic - but something that we'd love to see move beyond the concept stage and be adopted widely by companies that dabble in both the GPU and motherboard spaces.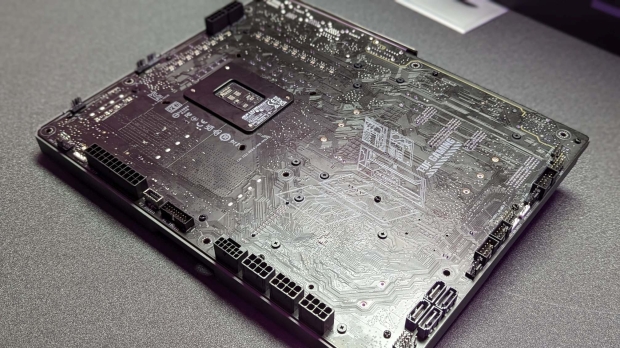 During a visit to ASUS's HQ in Taipei as a part of Computex 2023, we got a chance to take a closer look at the GPU and motherboard concept and see how it looks in a full build with an Intel Core i9 13900K and 64GG of T-FORCE memory. For those that are very particular about their cable management, this is like a dream come true.