AYANEO has been releasing Windows-based PC gaming handhelds for a few years now, and with the arrival of devices like the Steam Deck from Valve and the ROG Ally from ASUS, it's looking to branch out with new models. The company's latest, the AYANEO KUN, is described as "the most premium large-screen handheld device to date."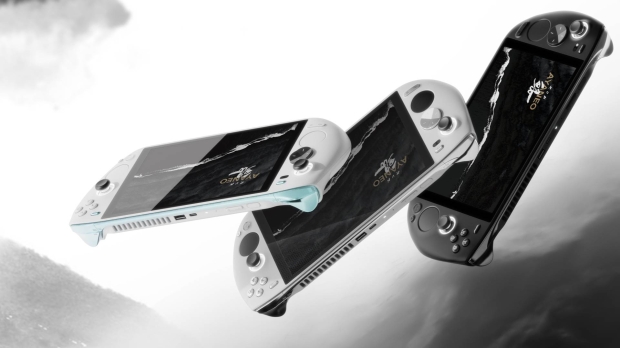 As far as AYANEO handhelds go, this is the big one; it features the biggest screen, the biggest battery at 75 Wh, and is the first to feature touchpads and buttons comparable to a traditional controller. And with that, it will be powered by the popular AMD Ryzen 7 7840U 'Phoenix' processor and will be the most expensive PC gaming handheld from AYANEO.
The specs for this are pretty impressive, especially on the display front with its 8.4-inch IPS display with a 2.5K pixel resolution. For reference, both the Steam Deck and ROG Ally feature 7-inch displays.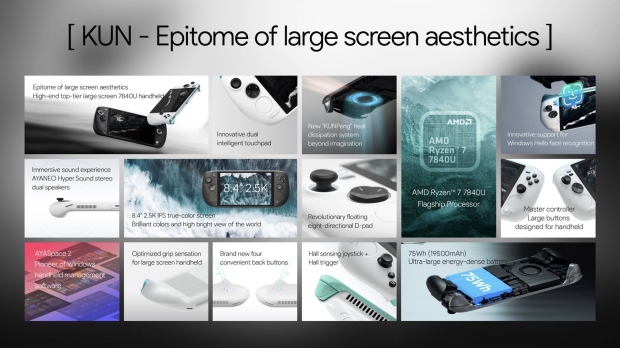 To support that screen, you've got dimensions of 312.4 x 132.5 x 21.9 mm, so it will be pretty chunky to hold - and a far cry from being something that will fit in your pocket. The good news is that the bigger size means a 75 Wh (19,500 mAh) battery, so it should be able to deliver more gaming hours compared to the competition.
AYANEO's announcement discusses the ergonomic grips and comfort that come from a larger design - "a premium holding experience that rivals traditional large game controllers." In terms of look, it'll arrive in three flavors inspired by traditional Chinese ink paintings, "Silver Wing", "Black Feather", and "White Silk."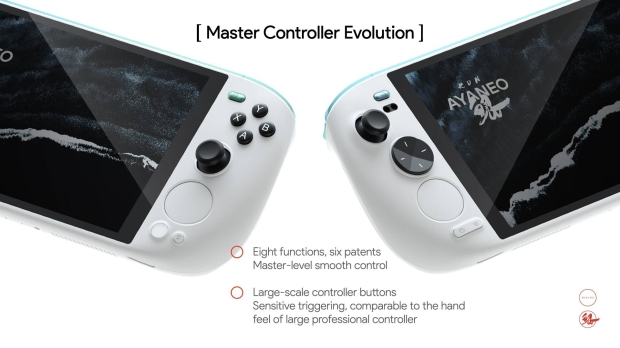 No price point has been set, with AYANEO teasing a launch for the AYANEO KUN in late August. It will join the recently announced Ayaneo Air 1S, positioned as the thinnest and lightest PC gaming handheld with an AMD Ryzen 7 7840U.