Cyberpunk 2077's launch in December 2020 was full of controversy surrounding the state of the game, from bugs to missing or lackluster features to a console port so poor that Sony decided to remove the game from the official PlayStation store during a very busy holiday season.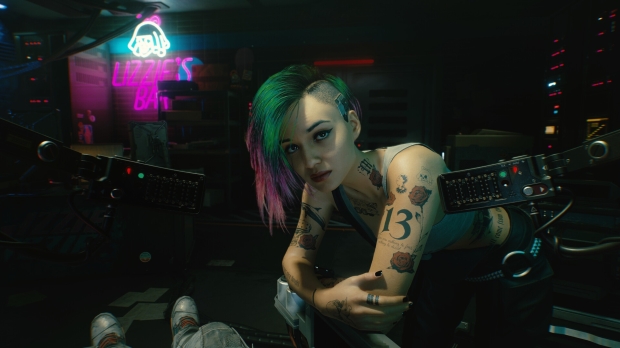 The PC side fared a lot better, that is, if you had a powerful GeForce RTX 30 Series GPU to enable ray-tracing effects and DLSS rendering for performance. That said, things like broken enemy AI and bugs were prevalent in all game versions, sparking months and years of continual updates to bring the game closer to its original promise.
With the upcoming release of the Phantom Liberty expansion set to overhaul many of the game's core systems and Cyberpunk 2077 being in a state you'd consider very solid and stable on all platforms, the PC release on Steam has finally hit that all-important 'Very Positive' review rating covering 546,967 user reviews in total.
And CD Projekt Red's global community director Marcin Momot thanked fans "for acknowledging all the hard work the team has put in over the years since the release." 'Very Positive' for Steam means that over 80% of user reviews have given the game a thumbs up.
Does this mean an 'Overwhelmingly Positive' rating is on the cards, which is relegated to titles with a 95% or higher positive review score? That will all depend on the impact of the upcoming Phantom Liberty expansion. Odds are 'Very Positive' is where Cyberpunk 2077's Steam rating will stay, as many users have not returned to the game since its PC debut and have moved on.
There's no denying that Cyberpunk 2077's launch was a bit of a trainwreck, but that hasn't stopped CD Projekt Red from attempting to rewrite history. With CD Projekt's VP of PR and communication, Michał Platkow-Gilewski telling GamesIndustry.biz, "I actually believe Cyberpunk on launch was way better than it was received, and even the first reviews were positive. Then it became a cool thing not to like it. We went from hero to zero really fast. That was the tough moment. We didn't know what was happening."