DLSS has a new 'Ultra Quality' mode, and the first game to implement it is the recently released F1 23 - at least, that's what we assumed. This new DLSS Super Resolution setting isn't about boosting performance but improving a game's visual fidelity with NVIDIA's AI-based DLAA anti-aliasing tech.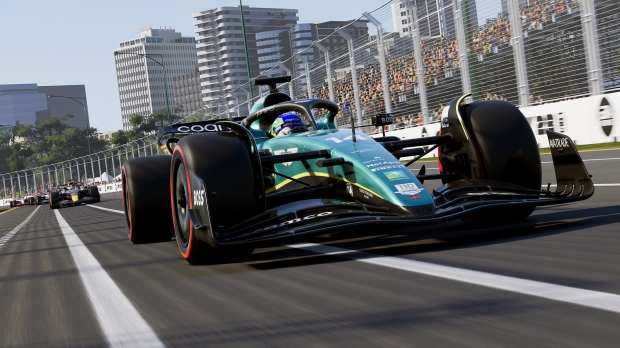 This means the new DLSS 'Ultra Quality' mode doesn't take a lower-resolution image as the input; it uses AI to improve image quality at your native resolution to deliver better results than techniques like TAA and MSAA. As long as you've got the frame to spare, it makes DLSS a single package that can handle all AA and upscaling tasks. However, the option appearing with the 'Ultra Quality' name in F1 23 was an error.
Early reports for its use in F1 23 (as seen at DSOG) note that the image quality looks superior to native 4K rendering with TAA with nearly identical performance regarding frame rate. A statement from NVIDIA clarified the confusion about what 'Ultra Quality' was doing, noting that "this was an error in naming, this is DLAA and will be updated in a future patch."
To make matters even more confusing is that a recent DLSS update for Unreal Engine, the 3.1.13 SDK, actually adds DLAA to sit alongside the existing Ultra-Performance, Performance, Balanced, and Quality Modes. According to that report, it's set to be called 'Performance Quality,' which is similar enough in naming to F1 23's 'Ultra Quality.' So the question is, will DLAA be a DLSS setting in a game's graphics menu or get its own toggle, as seen in other games that have implemented the technology?
We hope it's the former because as more games start supporting DLSS 2, DLSS 3, and DLAA as opposed to just one or two, having NVIDIA's AI features in a single drop-down menu or section within a game's graphics settings will make life easier for those of us that spend time to tweak visuals to find the right mix of performance and fidelity.