Blizzard Entertainment confirmed that Battle.net was hit with an attack that was kicking gamers off Diablo IV over the weekend.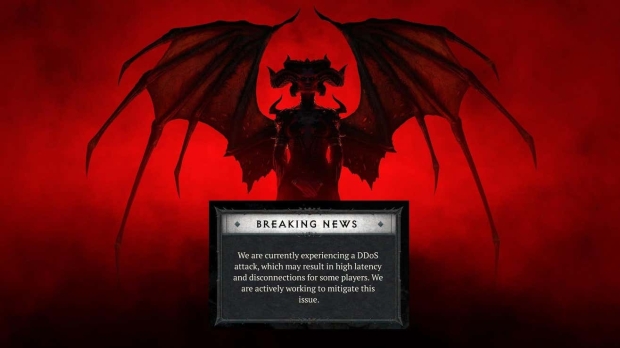 The company first confirmed its servers were being attacked on Twitter, writing that Battlen.net was experiencing a distributed denial of service (DDoS) attack that may result in players experiencing high latency and disconnections. About half an hour later, Blizzard took to the same Twitter account and announced that the DDoS attacks that it was monitoring "have ended" and that players who were struggling to log in should try again now.
Notably, Blizzard warned players the servers were experiencing an attack in-game, which came after a myriad of reports from players that were repeatedly being kicked off the game for what at the time seemed like no apparent reason. As for who is behind the DDoS attack, Blizzard didn't officially announce anything, but judging from the company announcement of the attack stopping, it seems like the attackers stopped out of their volition.
For those wondering what a DDoS attack is, a simple way to think about it is as follows. A server has a maximum capacity of traffic, traffic being connections. A DDoS attack is sending an overwhelming amount of traffic to a specific server or servers in an attempt to bring the server down completely or slow it down enough that it's essentially unusable.
"We are currently experiencing a DDoS attack, which may result in high latency and disconnections for some players," read an in-game announcement. "We are actively working to mitigate this issue."