It was only a matter of time before Seagate launched its first PCIe 5.0 NVMe SSD, so this is not unexpected news. But with retail listings over at Amazon UK and B&H Photo (which have been taken down), we've got details on what to expect from the new Seagate FireCuda 540 SSD - the company's first Gen5 storage solution.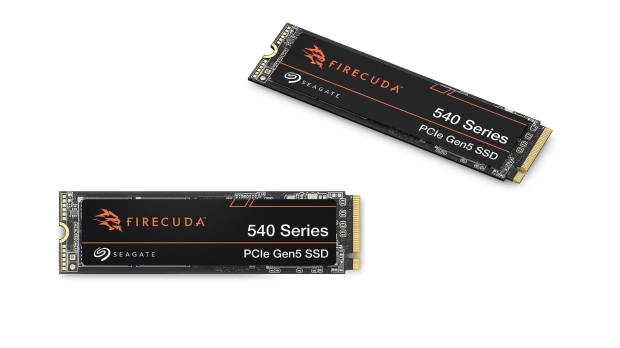 First, the company isn't looking to break records in terms of overall speed, with the 2TB variant of the FireCuda 540 listed as offering up to 10,000 MB/s sequential read/write speeds and up to an impressive 1.5 million random IOPS.
Seagate also notes that the FireCuda 540 4TB variant supports up to 3,940 TB of TBW (total bytes written), equivalent to writing and deleting 90% of the capacity every day for five years. This endurance rating is up there, especially compared to competing brands, and is backed by three years of Seagate's 'Rescue' data recovery service.
Regarding pricing, the B&H Photo retail listings have been taken down, but only after people jotted down USD 189.99 for the FireCuda 540 1TB and USD 319.99 for the FireCuda 540 2TB model. No word yet on what the 4TB model will retail for. We also learned that the 1TB variant would be slower than the 2TB model, with read speeds of up to 9,500 MB/s and write speeds of up to 8,500 MB/s.
Perhaps the most exciting info on the new FireCuda comes in the form of cooling, with Seagate opting for a graphene heat spreader instead of the chunky active cooling solutions we've seen elsewhere.