Apple has today updated its Self Service Repair Program to add support for some of its most recent Mac laptops as well as the company's very latest iPhones, too.
The Self Service Repair Program allows Apple device owners to repair their own hardware at home, using genuine Apple parts and using the same tools that Apple's own technicians would use. In some cases that involves shipping some big and heavy items around the globe in order to perform repairs like replacing the display on an iPhone, but Apple seems fairly comfortable with that. In fact, it continues to say that the Self Service Repair Program is a win for the planet, likely because it ensures that devices can last for longer when they are repaired.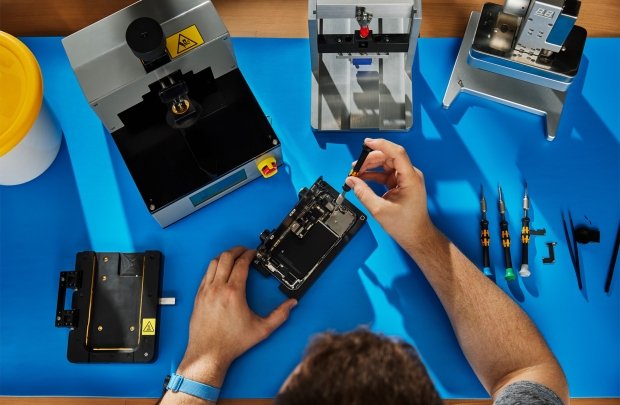 In this latest update, shared via a post on the Apple Newsroom, we learn that the iPhone 14, iPhone 14 Pro, iPhone 14 Plus, and iPhone 14 Pro Max are now included in the list of iPhones that can be repaired using this program. There are some new Macs on the list as well including the 13-inch MacBook Air powered by M2, and MacBook Pro models powered by M2 Pro and M2 Max. The 15-inch MacBook Air isn't included, however.
Apple also notes that it has made the System Configuration process used for iPhone repairs easier to use. That process is required when replacing displays, batteries, and cameras and involves setting up the new parts to ensure that the iPhone knows they are genuine. As part of the announcement Apple also confirmed that Self Service Repair will be available for the True Depth camera and top speaker on the iPhone 12 and Iphone 13 lineups in the U.S., Belgium, France, Germany, Italy, Poland, Spain, Sweden, and the U.K.