The AI gold rush presents interesting opportunities to disrupt key markets and streamline operations with greater levels of automation. There's been lots of talk and excitement about how AI could help gaming.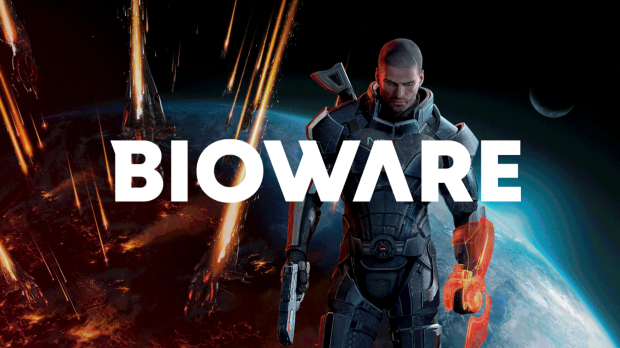 The prospect of creating a kind of AI that can sustainably write, fabricate, and maintain the infinitely-complex machine that is games development is an appealing pipe dream--but developers, CEOs, and publishers are quick to shake off this fantasy.
Although AI will likely help the games industry by reducing crunch and opening the doorways to more productivity and complexity of games, the days of AI replacing actual humans in this field are a long ways away--if it happens at all. There's just some things you can't fake.
The truth is that game developers have been trying to automate certain processes for a while now. BioWare, who has produced some of the most lauded game stories in the entire industry, has experimented with procedurally-generated dialog and quest lines for quite some time. And, according to Dragon Age writer David Gaider, every attempt ended in disaster.
"Ah, yes, the dream of procedural content generation. Even BioWare went through several iterations of this: "what if we didn't need every conversation to be bespoke?" Unlimited playtime with dialogue being procedurally created alongside procedural quests!

"Each time, the team collectively believed--believed down at their core--that this was possible. Just within reach. And each time we discovered that, even when the procedural lines were written by human hands, the end result once they were assembled was... lackluster. Soulless.

"And I say such an AI will do exactly as we did: it'll create something shaped like a narrative, constructed out of stored pieces it has ready... because that's what it does. That is, however, not going to stop a lot of dev teams from thinking it can do more. And they will fail."
NVIDIA's latest Computex 2023 keynote presentation really underlines Gaider's points. NVIDIA showed off an in-game NPC dialog interaction that was entirely created in real-time using AI, and it was criticized by viewers for being hollow and unbelievable.
Other major games companies are optimistic on AI, but hold skepticism in it becoming a far-reaching revolution.
Take-Two Interactive CEO Strauss Zelnick believes that artificial intelligence is a "rising tide that raises all boats," but is quick to say that AI will not replace human creative talent.
"Our view is that AI will allow us to do a better job and to do a more efficient job. When you're talking about tools and they are simply better and more effective tools."
"No AI is not going to allow people to push a button to make a hit. However, AI is going to make certain elements of any process that requires coding easier for everyone, for everyone, not disproportionately for anyone, for everyone."
Zelnick also says that Take-Two has tried to use AI models to create games...and it didn't work.
Electronic Arts CEO Andrew Wilson has a more opportunistic approach to AI:
"As it relates to AI, I think that, again, as an industry, we're probably going to be one of the greatest beneficiaries of AI broadly. I think that it will allow us to do what we currently do more efficiently."
EA Chief Operating Officer Laura Miele echoes Wilston's sentiments:
"We're thinking about the advantage of this next wave of technology as the accelerator in game development for players and player experience and as we also think about truly life services at scale. So, in game development, you would imagine the velocity of content, creative iteration is going to be advantaged greatly by having really smart content tools."
Gamers also have a very skeptical outlook on AI as it relates to any sort of creative influence in games.
Chinese games firms Tencent, NetEase, and miHoYo were all criticized heavily by overseas gamers for using AI-created promotional art for games. There's also reports that Chinese companies are using AI to help speed along games development, but the methods remain unclear.