Take-Two Interactive CEO Strauss Zelnick uses the age-old "a rising tide lifts all boats" aphorism to describe how AI will affect the interactive entertainment market, but says any efficiencies may be short-lived as devs re-define what is capable in terms of quality.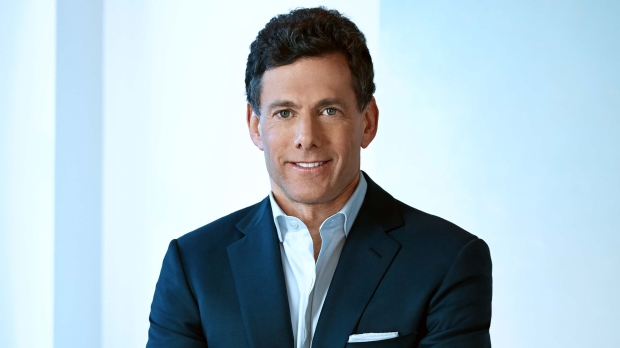 The AI gold rush is upon us. Everyone is getting into AI, especially Microsoft and Google, who have spent billions to accelerate this new data-scraping market in the hopes of revolutionizing tech industries and ad-delivery. While AI poses a threat to specific existing jobs, it can theoretically ease the burdens of traditionally cumbersome jobs like game development for studios, including those under Grand Theft Auto parent company Take-Two Interactive.
In a recent interview with Bloomberg Technology, Take-Two Interactive CEO Strauss Zelnick shares his thoughts on AI and says that artificial intelligence could indeed help streamline games production in a number of ways. That being said, the effects may be short-lived as developers simply double-down on trying to push the quality bar as high as possible.
Read Also: Rockstar Games 'seeks perfection' with GTA 6
"Usually I'm the skeptic in the room. I am a true believer because we've been using AI and machine learning forever, that's the nature of interactive entertainment. We are the intersection of technology and entertainment. That being said, artificial intelligence is an oxymoron and so its machine learning," Zelnick said during the interview.
"What I think will happen with these new revolutions that you're seeing now is that it's going to be a rising tide. These are new tools, they're going to benefit everyone, they're going to make our work easier, especially the sort of work that no one really enjoys. But there's zero chance that any kind of..."
Zelnick was interrupted with a question on if games could improve time-to-market if they're coded by AI. He responded:
"I wish I could say it would be quicker and cheaper, but what's going to happen of course is everyone's demands for quality will rise. So there's very little evidence in the history of entertainment, that technical tool development has actually reduced the overall cost of the projects. That hasn't really happened in entertainment outside of recorded music.

"In recorded music, the cost of making music has really declined--we could make music in this room with $500 worth of equipment. That was certainly not the case 30 years ago.

"But apart from the music business, production costs continue to rise because quality demands just go up. What AI will allow is just that: The toolset will allow us, and everyone else, to do things better, faster, cheaper, and then we'll just raise our sights in terms of what we can do, what we can deliver to consumers in terms of quality and engagement."
Zelnick also had interesting things to say about artificial intelligence to investors during TTWO's recent FY23 earnings call.
In the call, Zelnick said that there's no evidence that AI could be used to make an actual game, and the technologies of machine learning and artificial intelligence by their very nature clash with game development on a fundamental basis. AI and ML are backward-looking, as in they must process data and information that is already there, and games development is forward-looking because it has to create things that don't yet exist.
Below we have more statements made by Zelnick in the call, as transcribed by The Motley Fool:
"So, while the most recent developments in AI are surprising and exciting to many. They are exciting to us, but not at all surprising. Our view is that AI will allow us to do a better job and to do a more efficient job. When you're talking about tools and they are simply better and more effective tools.

"I wish I could say that the advances in AI will make it easier to create hits. Obviously, it won't. Hits are created by Genius and data sets plus compute, plus large language models do not equal Genius. Genius is in the domain of human beings, and I believe we'll stay that way.

"However, I think jobs can be made a whole lot easier and more efficient by developments in AI, and we're certainly looking forward to that. And as I said, we're already putting it in practice every day.

"With regard to AI and mobile, I think the implication of your question is does generative AI allow people who aren't in the business to make mobile hits by say, ChatGPT? [Let's say] I come up with a great idea for a new mobile hit. Oh, and by the way, please code it for me, too. And while you can do that now, you should give it a try and you'll see what happens because we certainly have tried it around here.

"And let's just say that, no, you will not be able to create hits that way.

"I mean remember, what you're looking at with AI and what you will always be looking at is a data set compute and at least sitting here today, large language models. And in the future, you may not be looking at large language models or they will change, but you'll still be looking at a data set and compute.

"And a data set by definition, is backward-looking, and hits in the entertainment business, by definition, are forward-looking.

"No matter how 'intelligent,' and I use the word in quotes very much in quotes, maybe multiple quotes. A machine is a machine is not going to be able to look forward. A machine can predict based on data sets and using massive compute and using large language models. We're all super excited about what we see because we haven't seen before the possibility of doing a natural language query and getting a natural language result. That looks incredibly cool.

"But to confuse that result with intelligence and creativity is like confusing a magic trick with magic. It's not magic. It's still a magic trick. So, that's where I'm at on this.

"No AI is not going to allow people to push a button to make a hit. However, AI is going to make certain elements of any process that requires coding easier for everyone, for everyone, not disproportionately for anyone, for everyone."