Some of the world's largest billion-dollar video game publishers are using AI to save money and accelerate game releases, but gamers see past the computer-generated tricks.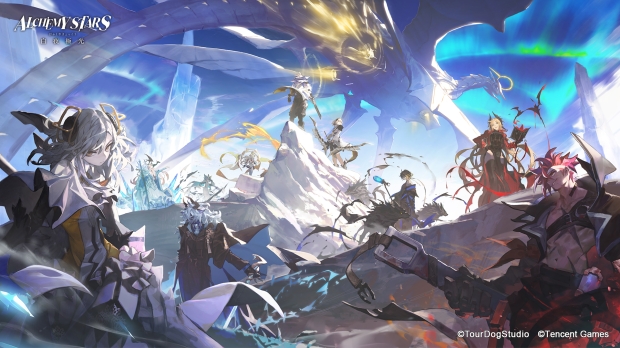 The advent of AI promises to permanently change the world and usher in a new unknown era to the tech sector. Companies are using AI in a myriad of ways; Microsoft, for instance, invested $10 billion into ChatGPT to help propel its own Bing chat model and also plans to utilize AI in its games in some fashion, however Western adoption of AI to help make games has been muted.
This isn't the case in China. Reports from publication Rest of World indicate that some of the most powerful Chinese video games publishers are all using artificial intelligence tools to help speed along production of video game assets to release content more regularly. Tencent, the largest video games company on the planet, is embracing AI to help make promotional materials--Tencent was criticized for using AI generated images in promos for Tourdog's mobile game Alchemy Stars.
miHoYo, the developer of the mega-popular Genshin Impact free-to-play sensation, has also used AI to create voices for in-game characters.
NetEase took things even farther by creating a unique AI-powered addition to Naraka: Bladepoint that allowed players to create their own custom cosmetics using NetEase's proprietary AI systems.
AI-generated art is created by programs like Midjourney and Stable Diffusion that "scrape," or search and collect, the internet for images that already exist. AI isn't really creating art, but re-compiling existing art to create something new.
Chinese gamers aren't convinced or impressed by the AI creations, though. Some gamers are pushing back against the new trend and have criticized the billion-dollar publishers for creating "digital carcasses," or fake imitations that are recognizably off in some way.
AI is also putting some illustrators out of work, however others say that AI is more of a tool that can help sharpen and refine their creations rather than outright replacing actual human workers.
China is reportedly cracking down on AI regulation and may create a new law that requires companies to disclose whether or not AI was used to create art and video content.