Announced at this year's Computex, Enermax's PlentiMax series has been a solid foundation for any high-end gaming computer, but this year Enermax decided to combine the two latest ATX standards into one powerful, future-proof design. This allows the end-user to be able to move from one standard to the other without having to purchase a new PSU to accommodate the new standard.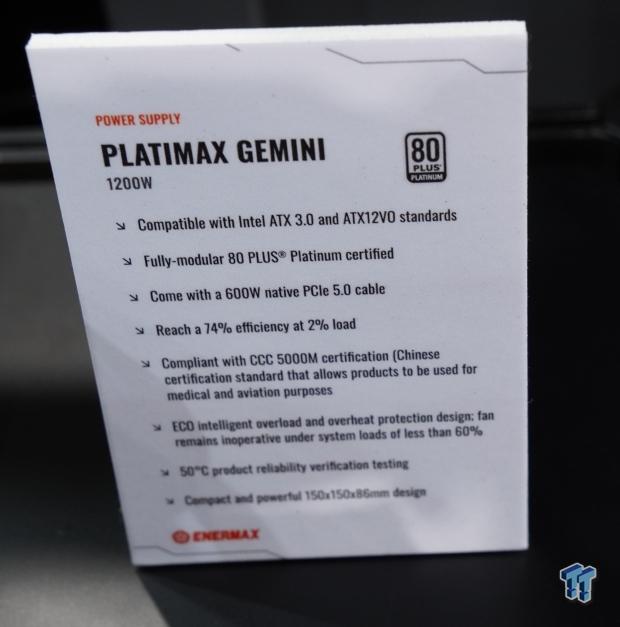 At Computex 2023, Enermax showed off their new Plentimax Gemini 1200w Platinum ATX 3.0 and ATX12VO, which is impressive in its own right to have both ATX standards built into one platform, thus saving cost to the consumer if one ATX standard is more applicable to the situation or build.
Having a full list of features that include a native 600w PCIe 12VHPWR cable, the ability to reach 74% efficiency at only a 2% load, ECO intelligent overload and overhead protections, the fan also remains inoperative with system loads under 60%, a 50C product reliability certification testing, and having a very small form factor of 150 x 150 x 86mm.
What's interesting here is how Enermax was able to get both platforms in the single ATX form factor without making any compromises. Once we get a review sample in, we will take a much closer look at how that came to fruition.
This PlentiMax Gemini 1200w PSU's availability and pricing are unknown at this time. We will make an update comment once that information becomes available to us.