When Google finally announced the Pixel 7a during its Google I/O media event yesterday everything was pretty much as the leaks had foretold, including the $499 price. Except, something strange happened.
As expected, Google announced that the Coral color would be exclusive to its own online store, meaning that would be the only way to get the Pixel 7a in its best color. The problem is, if you choose that one color and happen to be in the United Kingdom, you'll pay more than if you chose any of the other ones. And nobody seems to know why.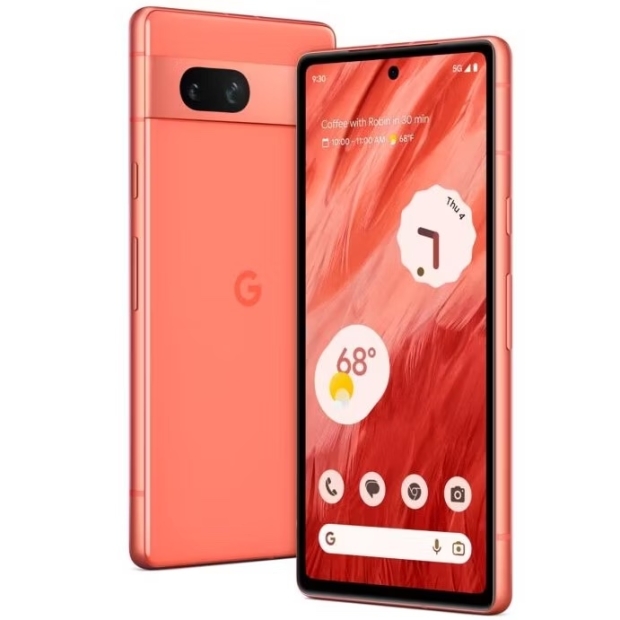 Checking the UK Google Store shows that the Pixel 7a retails for £449 in the standard Sky, Charcoal, and Chalk colorways - Blue, White, and Black to you and me. But if you choose the Coral that price gets jacked up an extra £50 to $499 for reasons unknown.
What's even stranger is the fact that 9to5Google then set about checking if that was the case anywhere else. It checked all 17 countries where the Pixel 7a is going on sale and sure enough the UK is the only one where the Coral color costs more. Even weirder is the fact that the Coral color isn't available at all in four countries - Australia, India, Singapore, and Taiwan.
There must be a reason for the price hike but it seems like a strange one to us. How many people will choose to pay the extra £50 just to get that, admittedly stunning, Coral color? We're not sure that we would.
The Pixel 7a remains a solid proposition no matter what color you choose, so we think we'd probably just get the blue one and be done with it.