World of Warcraft has a whole range of merch - shocker, we know - associated with the MMOG, and Blizzard has just introduced something new to its gear store, in the form of a stand for the premium replica Frostmourne sword.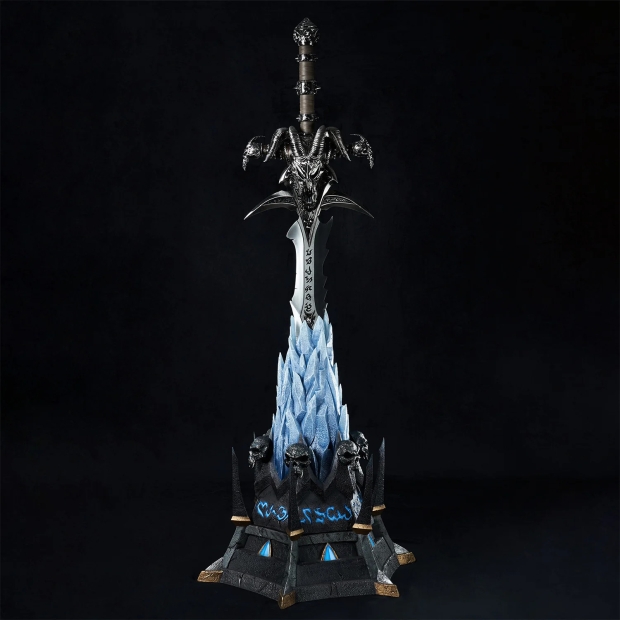 Yes, that's a real-life Frostmourne - some 49-inches in length - and the sword costs $1,500, with the new stand accessory running an additional $600 (both are still on pre-order, mind).
We say stand, but we're underselling it here, because this is actually an ice pedestal, which, as Blizzard puts it, is "designed to showcase your prized possession in a unique and immersive way".
It's icy blue and can be plugged in, with remote-controlled LED lighting that you can turn on, doubtless to a chorus of 'oohs' and 'ahhs' (with maybe the occasional dissenting 'how much was that daft lump of plastic?' thrown in for good measure).
Well, if you can afford a $1,500 sword, then an extra $600 probably isn't going to break the bank. Although it is, without any shadow of a doubt, one of the more outrageously priced accessories we've seen in the tech sphere of late.
Come back Apple, all is forgiven regarding the Mac Pro wheels kit (remember those - a steal at $699, but not much use with your two-handed longsword, admittedly).
Alternatively, would-be Frostmourne wielders who are a bit more strapped for cash could opt for a wall-mount instead of the plastic stand (sorry, we mean PU & PVC resin ice pedestal, of course).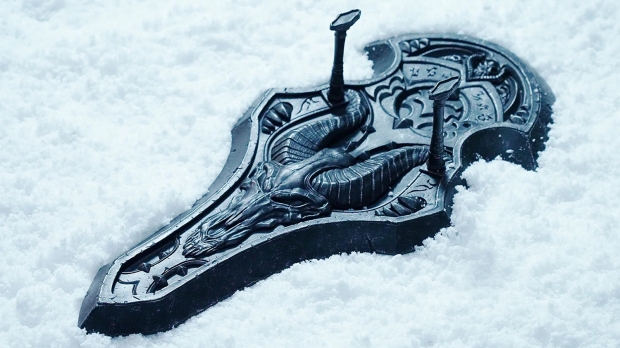 The cost of the official Frostmourne wall-mount? That's just $200, sir. This might sound relatively more palatable, but when you consider its dimensions of 22 x 10-inches - it's way smaller than the stand, of course, and doesn't light up either - well, doubt might start to creep in.
The choice is yours, ultimately. If you want to buy Frostmourne or the related sword-holding accessories, you can pre-order now, with the blade and wall-mount expected to ship in October 2023, and the ice stand to follow in November.
In all seriousness, while the accessories are pretty shocking with those asking prices, the sword itself looks to be an impressively crafted piece of World of Warcraft merch. It weighs in at almost 17lb, and is fashioned from a zinc-copper alloy and stainless steel, along with leather. For the uninitiated, Frostmourne is the sword of the Lich King in WoW.