While it is absolutely fair to say that iOS 16.5 probably isn't the most hotly anticipated software of the next few weeks, we do now at least know when it'll be released. Or at least, we have a much better idea than we did before today.
Apple has confirmed at least which week will see iOS 16.5 ship to the public, although it still left us guessing as to which date we should be keeping our eyes peeled for. But regardless, iOS 16.5 will be available to everyone next week.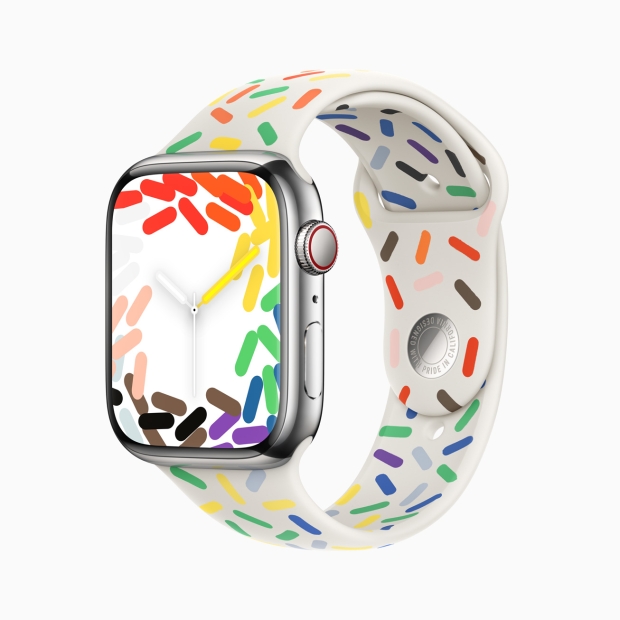 How do we know that? Because Apple mentioned it in a Newsroom post announcing its latest Pride Apple Watch and Pride iPhone wallpapers. Both of those things were shown off in that Newsroom post, but the bit we're most interested in for the sake of this post is the bit right at the very bottom which confirmed that the new Pride Celebration watch face and iPhone wallpaper will be available next week. And guess what? They both require watchOS 9.5 and iOS 16.5 respectively.
As for what's new in iOS 16.5, that's where things start to fall a little bit flat. The latest beta includes little of note, but there are a couple of things worth mentioning. The first is support for being able to start a screen recording using Siri, which is cool. The second addition is a new Sports tab in the Apple News app.
Beyond that, there isn't an awful lot to write home about. Not like that Pride watch face and wallpaper because boy do they look stunning. Oh, and there's a new Apple Watch band to go with that face and that's just as gorgeous as well. Bravo, Apple.