Lockpick is a tool used to legitimately play Nintendo Switch games on PC, in that it's designed to work with games you own via accessing the physical files and keys. With the upcoming The Legend of Zelda: Tears of the Kingdom leaking ahead of its launch, the creators of Lockpick have reportedly received a DMCA takedown notice from Nintendo.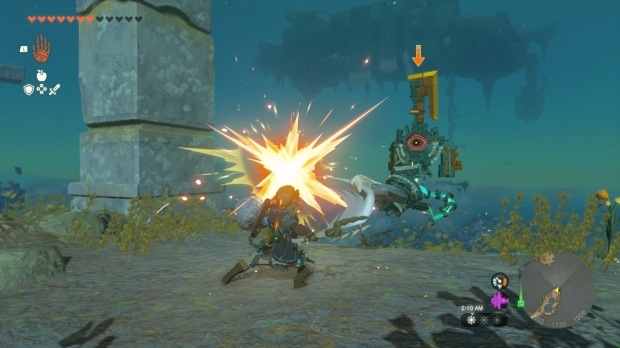 One of Lockpick's programmers/contributors took to Twitter to confirm this by stating, "Nintendo has just issued multiple DMCA takedown requests to GitHub, including for Lockpick, the tool for dumping keys from your own Switch."
He argues that pirates that emulate software do not use keys from their own copies of games, though emulation has always been a legal grey area regarding what and what you cannot do with the physical copies of games you own.
Some out there are noting that if this request is related to the recent leak of Tears of the Kingdom, then it's unfair that Nintendo is targeting Lockpick for this reason. Vocal supporters of Lockpick praise the tool for being a way for them to play the Nintendo Switch games that they have purchased on PC.
Of course, there are also people out there noting that if Lockpick was used to make a physical copy of The Legend of Zelda: Tears of the Kingdom public ahead of its launch, then Nintendo is well within its rights to make such a move. The argument is that Lockpick circumvents Nintendo's copyright protection systems, so the tool effectively violates its copyrights.
Nintendo has always been strict regarding anything resembling piracy or emulation, so the news isn't surprising, even if using something like Lockpick is technically legal if all you're doing is backing up your own games. It'll be interesting to see how this will affect popular Switch emulators on PC like Ryujinx.