The Legend of Zelda: Tears of the Kingdom is one of the biggest game releases for 2023, with the Nintendo Switch exclusive set to launch globally on May 12. As a direct sequel to The Legend of Zelda: Breath of the Wild, the hype is huge for this one - and that excitement has filtered into the emulation and hacking space.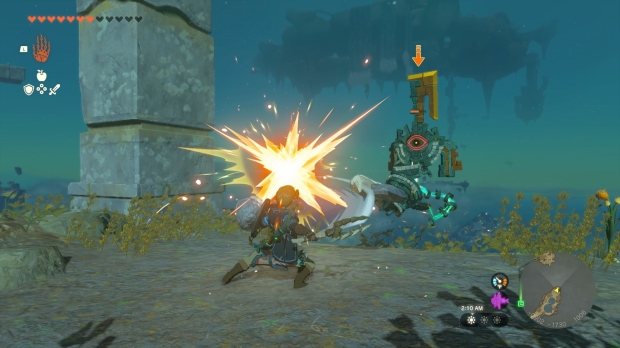 It's no secret that Breath of the Wild was hacked and quickly became playable on PC after its 2017 debut, where in a few short years, we've seen several videos of the game running in 4K and even 8K with custom ray-tracing mods. With physical copies of the game being sold in some markets, the question of whether or not The Legend of Zelda: Tears of the Kingdom will be hacked or emulated when it launches has been answered. With a resounding, 'Oh, it'll be online before then.'
Although the popular Nintendo Switch emulator Ryujinx has been shown running the game on PC with a frame rate of somewhere between 20 to 30 fps, the platform maintains a strict anti-piracy stance (alongside fellow Switch emulator Yuzu), so any sort of official support or performance tweaks won't arrive until after the game debuts.
Of course, having the game leak like this before the launch (digital copies of the game are floating around the internet) isn't ideal - especially for Nintendo. People are taking to every streaming platform to showcase The Legend of Zelda: Tears of the Kingdom gameplay, with Nintendo working frantically to shut down these leaks on Twitch, Discord, Kick, and Trovo as soon as they appear.
Not to mention screenshots and video clips popping up on social platforms worldwide. It's a messy situation, and there have even been clips of some attempting to play the game on a Steam Deck.
The Legend of Zelda: Breath of the Wild is one of the most popular games of all time, and its sequel has been mostly shrouded in mystery in terms of content. So it isn't a surprise to see piracy at this sort of level, but still, it's disheartening to see the Tears of the Kingdom discourse shift from the upcoming Switch launch to rampant PC privacy and emulation.