There are two options that do not make viable business sense in regards to Activision-Blizzard's operations: Making Call of Duty and a number of other games exclusive to Xbox platforms either on a post-merger or status quo basis, and pulling its games from the United Kingdom.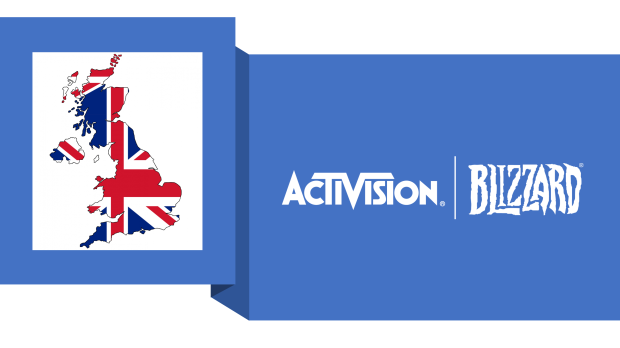 UK regulators at the Competition and Markets Authority (CMA) recently determined the Microsoft-Activision merger should be blocked and prohibited on the grounds of anti-competitive effects in the cloud and multi-game subscription business segments. Both Microsoft and Activision have vowed to fight the decision and appeal to the Competition Tribunal for a hopeful turnaround.
The decision has caused lots of friction between Activision and the UK. An Activision spokesperson went so far as to tell the BBC that the UK is "closed for business," and that the billion-dollar games publisher would "reassess our growth plans for the UK." There's been talks of Activision even pulling its operations out of the United Kingdom due to the decision, however this would be incredibly detrimental to its games business both on a current and post-merger basis.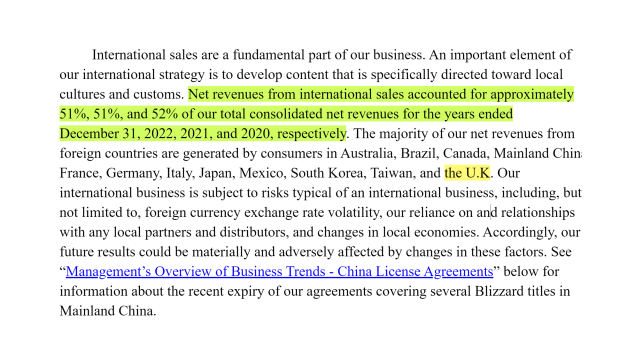 The reality is that Activision depends strongly on the UK. In a recent 2022 annual report, Activision confirms that 51% of its full-year consolidated net revenues ($7.528 billion) were generated from international markets, or about $3.839 billion.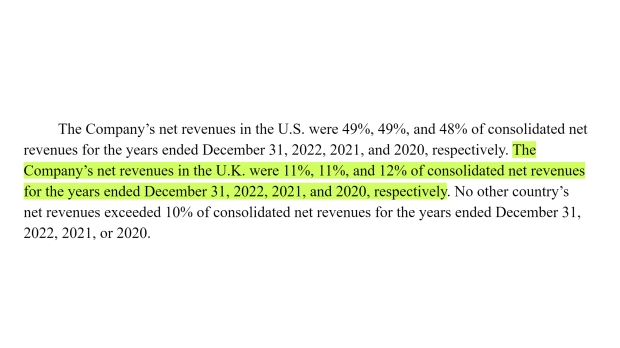 Activision also confirms that it made 11% of its 2022 revenues from the United Kingdom, which is about $828 million. Going even further with this, we can determine that the UK made up more than 21% of Activision's total international revenues in 2022.
Removing games and closing down shop in the UK is just not a possibility for Activision-Blizzard at this time. Doing so would effectively shave off hundreds of millions of dollars in revenues from its total consolidated yearly performance. Shareholders wouldn't like this and such a decision would likely tank stock prices, which have already dropped quite a bit from the CMA's decision.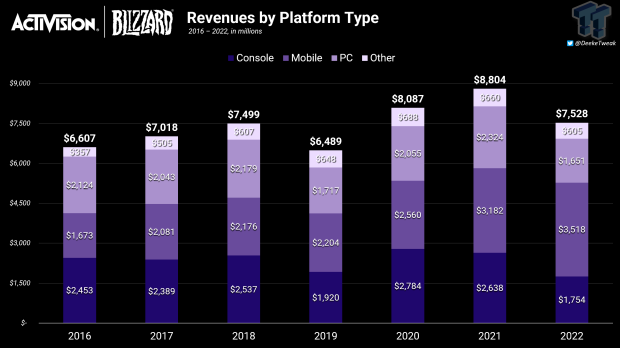 What's more is that this option may not even be feasible if Activision merges with Microsoft.
We've already determined that Activision's business would be significantly disrupted on a post-merger basis. This is because of one simple reason: day-and-date releases on Xbox Game Pass.
Activision has said repeatedly that it does not plan to release its biggest games, including Call of Duty, onto services like Game Pass on a launch basis. Microsoft, however, is the opposite, and has used day one launches as a big selling point for Game Pass. There's an issue of cannibalization, that is consumers subscribing to Game Pass instead of buying full games at launch. Microsoft has confirmed that including a game on Xbox Game Pass can lead to a reduction in full game sales.
This would only affect the Xbox platform, of which makes up less than 10% of Activision's net revenues, but that's still hundreds of millions of dollars in revenues. Activision made less than $752.8 million from sales of its games and monetized content from Xbox and the Microsoft Store on PC (the latter of which has just a few Call of Duty games).
If Microsoft or Activision were to go through with the drastic decision to remove operations from the UK, then they would be affected by a loss in the hundreds of millions. This would also affect other platform-holders like PlayStation, who also generates revenues from Activision-Blizzard games sold in the UK from the PlayStation Store.