Microsoft tells UK regulators at the Competition and Markets Authority that its Game Pass service can actually reduce full game sales of titles offered on the subscription.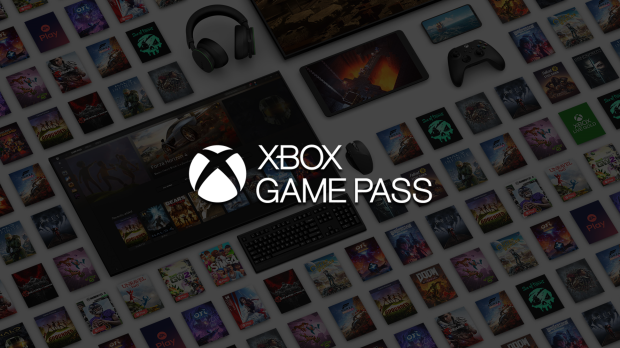 Microsoft has apparently confirmed what we've thought for a while: Subscription access can interfere with game sales. The CMA's provisional report finds that Game Pass actually cannibalizes sales of premium games to such a consistent and repeatable degree that Microsoft has an average percentage margin for the sales decreases.
The exact information has been redacted, but Microsoft's submitted data revealed a "__% decline in base game sales" a year after the title was added to Game Pass. This means that a game is expected to sell less copies once it's made available on Game Pass, and this effect can last for a year.
Page 58 notes that:
"Microsoft internal documents recognise that adding titles to Game Pass would lead to cannibalisation of B2P sales."
This is the exact reason why publishers like Activision-Blizzard have not added their biggest games to a MGS (Multi-Game Subscription service) like Game Pass. Activision management says they are concerned that consumers won't buy a game if it is available on Game Pass. These fears appear to be well founded.
Based on the information provided by Microsoft and other sources, the CMA has identified substitution effects between multi-game subscription services and buy-to-play.
In other words, the CMA believes that consumers are substituting Game Pass for game sales--instead of buying a game at full price, they're more willing to play it on Game Pass for a reduced, longer-term fee.
Page 58 continues:
"However, notwithstanding these limitations, the telemetry data suggests that, overall and at least at a point in time while MGS is expanding, there is some substitution from B2P to MGS services. It also suggests that there is possibly some diversion from MGS to B2P services, but the data is more unclear in that respect as the magnitude of any substitution effect is lower and more difficult to detect by just looking at the data."
Microsoft also expects Game Pass to likewise affect Call of Duty game sales. Microsoft has quantified a value on how Call of Duty's inclusion on Game Pass will negatively impact full game sales.
Page 154 reads:
"On the other hand, CoD's addition on Game Pass may cannibalise some of the B2P sales of CoD. In its valuation model, Microsoft estimated this

cannibalisation to be ___%, ___. The fact that Microsoft is nonetheless adopting this strategy suggests that it expects it to be profitable in the long run. This would also apply to overall revenue from customers switching from PlayStation to Xbox."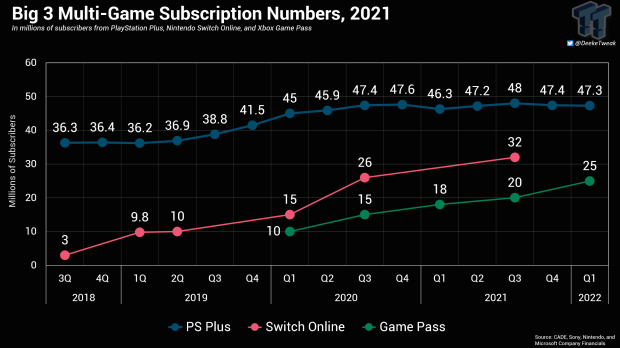 These revelations seem to counter assertions made by Xbox management regarding Game Pass' effect on game sales.
Back in 2018, shortly after Game Pass released, Xbox's Phil Spencer said that the subscription service was actually sparking full game sales.
"There's two stats that always surprise me. One: I think on a monthly average a Game Pass player plays 4 or 5 more games than a non-Game Pass player. They're playing a lot more games. They're also buying more games...which at first I'm like...that surprised me," Spencer said in a recent interview with Giant Bomb at E3 2018.
Despite the reduction in sales from titles offered on Game Pass, Xbox's Phil Spencer has clarified that the service is profitable.
Interestingly enough, Sony has said that Microsoft "significantly" leads in the muili-game subscription front, and that Game Pass has about 29 million subscribers. Microsoft has yet to confirm new Game Pass subscription numbers, but did note an incredible 120 million monthly active users across the Xbox ecosystem.