UK regulators have decided to block the Microsoft-Activision merger. Now the companies involved are responding, and Activision in particular has strong words for the UK's Competition and Markets Authority.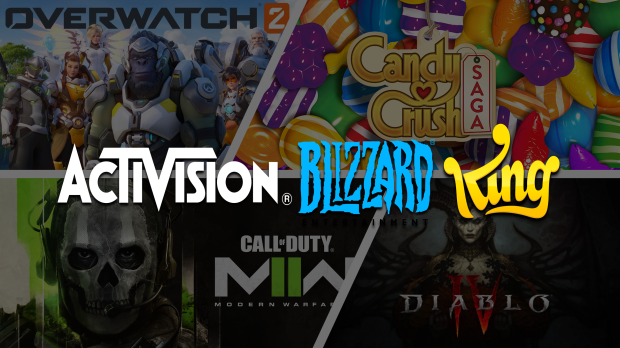 Today the CMA has published its final decision to block and prevent the Microsoft-Activision merger, citing anti-competitive concerns in cloud gaming and subscriptions. Microsoft and Activision-Blizzard are predictably unhappy with the outcome and executives have largely kept their composure to deliver measured and even-keeled responses.
Activision, however, has told the BBC that it will rethink its growth plans in the UK market, going so far as to make antagonizing remarks that the UK is "clearly closed for business."
"The CMA"s report contradicts the ambitions of the UK to become an attractive country to build technology businesses," an Activision spokesperson told the British Broadcasting Corporation.
"We will work aggressively with Microsoft to reverse this on appeal. The report's conclusions are a disservice to UK citizens, who face increasingly dire economic prospects. We will reassess our growth plans for the UK.
"Global innovators large and small will take note that, despite all its rhetoric, the UK is clearly closed for business."
This response appears to be a stark contrast to the responses that other Activision-Blizzard executives have made, including those written by company CEO Bobby Kotick and communications exec Lulu Cheng Meservey.
Microsoft and Activision are prepared to fight against the decision in appeals court, but the process could take up to a few years before a further decision is reached. However, both companies will face an uphill battle as it's very rare that the UK's competition tribunal will overturn a decision made by the CMA.