The Last of Us Part I coming to PC felt like an easy win for Sony and developer Naughty Dog. As one of the most critically acclaimed and celebrated series of the past decade, having the first game - in remastered form - arrive on PC on the heels of the excellent HBO series felt like perfect timing.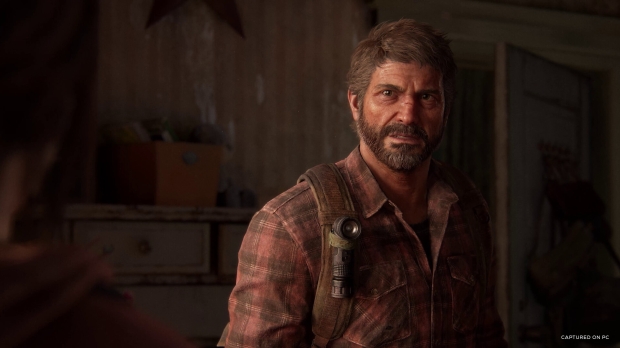 And with previous PlayStation exclusives like Horizon Zero Dawn, God of War, and Marvel's Spider-Man all receiving technically impressive ports - the expectation was that Joel and Ellie's adventure would get the same treatment.
Of course, that's not how things panned out, with The Last of Us Part I's PC debut being one of the worst-performing and executed ports in 2023. Not only in terms of frame rate and poor optimization for different PC hardware, but it was also a release plagued with bugs, glitches, and other issues not present in the PlayStation 5 version of the game.
Today Naughty Dog and Iron Galaxy have released The Last of Us Part I v1.0.4.0, a massive 25GB PC patch focusing on "framerate optimization, graphical and texture fidelity, crash fixes, and more." With the game running with unusually high CPU and VRAM usage, GPUs with 8GB of VRAM are forced to play the game with Low and Medium settings, with this new update improving texture fidelity and resolution for those PC gamers.
You can check out the full The Last of Us Part I v1.0.4.0 Patch Notes for PC below, though it's worth noting that additional optimization and fidelity improvements are coming in future updates. Based on feedback on Steam, it sounds like this is a welcome improvement to the game, but it still has a long way to go, with many still reporting crashing issues and unusually high CPU usage.
Optimized CPU and GPU use throughout the game

Improved texture fidelity and resolution on in-game Low and Medium settings

Improved graphical fidelity on the in-game Low graphics preset, particularly water surfaces no longer appear black

Fixed a crash that may occur during shader building

Fixed a crash that may occur when quitting to the Main Menu

Fixed a crash that may occur when dying after combat

Fixed an issue where, on first boot, players may experience longer wait times to load into the game

Added an option for players to lock and unlock performance stats simultaneously in the HUD menu (Options > HUD)

Added descriptions in the Graphics menus to better explain when certain settings may affect another (Options > Display)

Added a Texture Streaming Rate setting (Graphics > Texture Settings)

Fixed an issue where skipping cutscenes during a critical load may cause the game to hang

Fixed an issue where the shader load warning did not appear while relaunching the game

Updated the VRAM bar to more accurately display the OS+Apps usage

Fixed an issue where the Screen Reader read values for locked settings which may imply those same locked setting were active

Fixed an issue where aiming downward while using keyboard and mouse (KBM) may increase camera sensitivity

Refined the handling of certain commands that are assigned the same KBM keybinding

Corrected Brazilian Portuguese, Croatian, Dutch, Finnish, French, Greek, Hungarian, LATAM Spanish, Spanish, Thai, and Traditional Chinese translations for multiple menu options

[Ultrawide Displays] Corrected the Rangefinder reticle position for the bow

AMD

Fixed a crash that may occur on AMD CPUs with affinity limited to X3D cores

Fixed an issue where textures may render incorrectly on AMD GPUs

Steam

Fixed an issue where the "It Can't Be For Nothing" achievement did not trigger, despite acquiring all other achievements

Steam Deck

Fixed an issue on Steam Deck where resetting Display settings to Default no longer enabled AMD FSR 2 (Options > Display)