Earlier today, we reported that the upcoming NVIDIA GeForce RTX 4060 Ti could potentially go head-to-head with AMD's desktop Radeon RX 7600 Series, with launches happening towards the end of May or early June.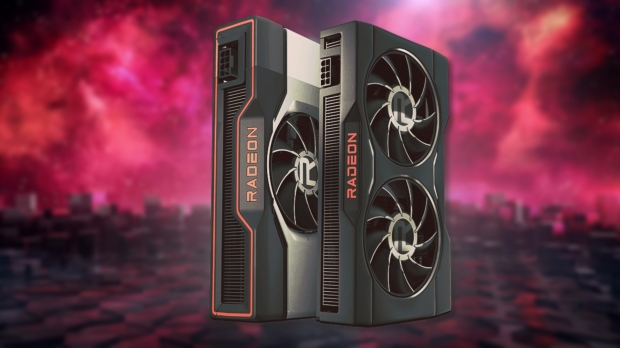 According to reports, the Radeon RX 7600 is expected to be revealed at Computex 2023, which aligns with the launch dates, with AMD partners like ASRock, PowerColor, Sapphire, and XFX all set to showcase models.
Naturally, following up the December 2022 launch of the flagship AMD Radeon RX 7900 XT and 7900 XTX models with the mainstream Radeon RX 7600 begs the question: Where are the Radeon RX 7800 XT and Radeon RX 7700 XT?
According to the same Igor's Lab report that outlines AMD debuting the Radeon RX 7600 at Computex, we learn that AMD is purposely holding the Radeon RX 7700 XT (and presumably the Radeon RX 7800 XT) back due to the current state of mid-range GPU pricing. Alongside reports of poor sales for NVIDIA's GeForce RTX 4070 at USD 599, high-end Radeon RX 6800 and RX 6900 graphics cards are sold at similar prices.
This means there's instability, or at least perceived instability, regarding mid-range GPUs and what consumers are willing to spend. With something like the Radeon RX 7600 being released with a price point well below the current mid-range and high-end pricing we see, it points to a wait-and-see approach for AMD who will probably use the reception for its new affordable entry-level GPU as a guide for when to release the Radeon RX 7700 XT and at what price point.
As for the Radeon RX 7600, it's expected to be similar to the mobile-based Radeon RX 7600M, albeit with faster clock speeds and improved performance due to the increase in thermals and power. That said, it's expected to have GeForce RTX 4060-like performance (and potentially fall short of the GeForce RTX 4060 Ti) with a similar 8 GB of VRAM setup and 28 Compute Units using the Navi 33 GPU.
Even though releasing an 8 Gb card right now feels like a case of "not reading the room," as an affordable 1080p and 1440p option for gamers not looking to maximize in-game settings - it could prove to be an affordable alternative to NVIDIA. Or force NVIDIA to lower its planned RTX 4060 and RTX 4060 Ti pricing to be more competitive.
Still, there are undoubtedly PC gaming enthusiasts out there waiting to see what AMD's response to the GeForce RTX 4070 and RTX 4070 Ti look like. Although it will have been almost six months since the debut of the RDNA 3-based Radeon RX 7900 XTX by the time Computex rolls around - odds are AMD won't wait that long before launching the Radeon RX 7800 XT and Radeon RX 7700 XT. At least, we hope so.