All eyes are currently on the freshly launched NVIDIA RTX 4070 GPU, and that could be the reason why some price cuts have been spotted with higher-end RTX 4090 and 4080 graphics cards.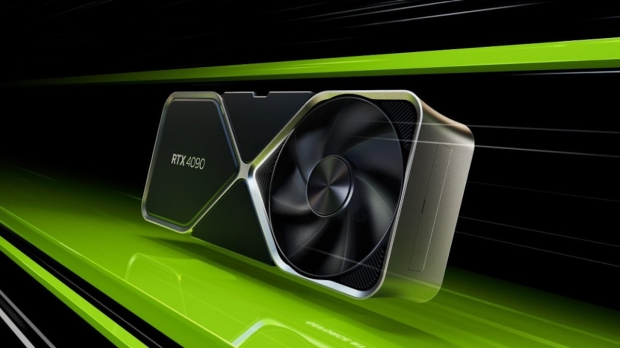 As Wccftech pointed out, there's evidence that pricing on these GPUs is dropping, at least on some versions at certain retailers in the US. The catch with the RTX 4090, though, is that the deal which was glimpsed is now out of stock - but there's still an opportunity to get an RTX 4080 on offer you'll doubtless be glad to hear.
The MSRP (manufacturer's suggested price) of the RTX 4080 is $1,199, but you can now pick up a GIGABYTE Eagle RTX 4080 for $1,149 at Best Buy, a healthy reduction of $50.
That same GIGABYTE Eagle is also pitched at $1,149 at Newegg currently, so you have two options of where to grab this model (which comes with an Overwatch 2 Ultimate battle pass as a freebie into the bargain here).
Wccftech tells us that Amazon had also cut an RTX 4080 model to $1,169, but that has sold out (we can't see any sign of it now).
Similarly, as for the RTX 4090 price cut we mentioned - the one where the graphics card went out of stock - that was a deal at Newegg for the PNY Gaming Verto OC RTX 4090 which saw $50 being knocked off, meaning it cost $1,549. That card is now back at its $1,599 MSRP, though.
While the RTX 4080 deals might look tempting, it could be worth biding your time and not pulling the trigger on a GPU purchase just yet. We say that because the RTX 4070 has already seen some slight discounts itself, and rumor has it that further price cutting might happen soon.
Or at least we're told by sources who spoke to Igor's Lab that NVIDIA is mulling over bringing in an up to $50 rebate for card makers on the RTX 4070, encouraging further price cuts and stoking sales if needed. (From what we've seen so far, sales of the RTX 4070 are looking rather lackluster, despite it being a good graphics card all things considered).
Given that, if there's a prospect that the RTX 4070 will come down in price, it makes sense that there could be further cuts with the RTX 4080, especially as in some cases, this is already happening as we see here. In short, patience may well prove to be a highly virtuous attribute for prospective NVIDIA GPU buyers.