A big investor in artificial intelligence has dropped a warning about what's on the horizon in terms of AI development and how it will affect everyone.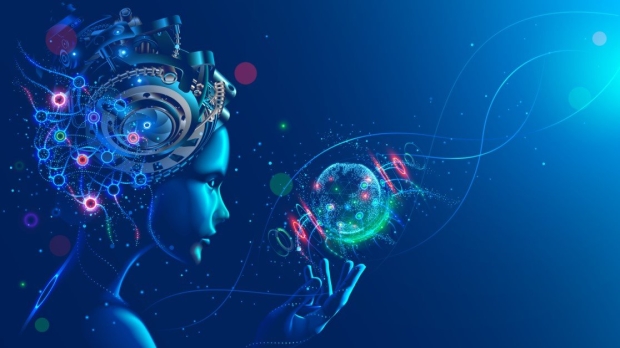 A new op-ed published in the Financial Times details a recounted conversation between AI investor Ian Hogarth and a machine learning researcher that told Hogarth that engineers have already reached the point where they are close to developing Artificial General Intelligence (AGI). The machine learning researcher said, "from now onwards," we are nearing AGI, and for those that don't know, AGI can be simply understood as creating an AI that is capable of performing or learning how to perform every task that a human can do.
Despite these warnings from the machine learning researcher, Hogarth admits that these views aren't widely held and that estimations for when humans will achieve AGI vary from a decade to more than half a century. Hogarth recounted the conversation with the machine learning researcher and said that if what he was saying is true and that humans could be on the verge of creating something that is truly dangerous, doesn't he have a responsibility to warn people?
Hogarth said his engineer acquaintance was visibly grappling with this responsibility but was seemingly being pulled along with the industry's exponential development, like many others in his field. Hogarth continued and said that after speaking to the machine learning researcher, he began to consider the world his four-year-old son was going to grow up in if AI isn't responsibly and safely developed.
"As I considered the world he might grow up in, I gradually shifted from shock to anger," he wrote. "It felt deeply wrong that consequential decisions potentially affecting every life on Earth could be made by a small group of private companies without democratic oversight."
The AI investor wrote that his shock at the sheer potential of the technology slowly turned to anger when he learned that AI was being developed by a very small number of private companies without any democratic or regulatory oversight. Hogarth admits that despite his criticisms of AI development, he is deeply embedded in the fast-moving industry through his investments in more than 50 AI startups.
Touching back on AGI, Hogarth says that the simple three-letter acronym doesn't accurately capture the enormity of what AGI will actually be and prefers to use "God-like AI" as a description. The few companies pursuing the creation of the first AGI are all running toward a finish line that they don't know what lies on the side, and they are all currently running without any supervision or consideration for safety, according to Hogarth.
"A three-letter acronym doesn't capture the enormity of what AGI would represent, so I will refer to it as what is: God-like AI," Hogarth declared. "A superintelligent computer that learns and develops autonomously, that understands its environment without the need for supervision and that can transform the world around it."
In summary, Hogarth says that these top companies won't simply stop pursuing the creation of AGI to allow for an appropriate time to assess what has already been made and its impact on the world. The AI investor believes it will take a catastrophic event to wake up governments and regulators on the dangers of AI.
"To be clear, we are not here yet," Hogarth continued. "But the nature of the technology means it is exceptionally difficult to predict exactly when we will get there. God-like AI could be a force beyond our control or understanding, and one that could usher in the obsolescence or destruction of the human race."
"Unfortunately, I think the race will continue," Hogarth wrote. "It will likely take a major misuse event - a catastrophe - to wake up the public and governments."