That little note about fans in the headline is in reference to be quiet!'s fun little April Fools announcement from the other day, all about a new range of PC fans powered by AI without fan blades.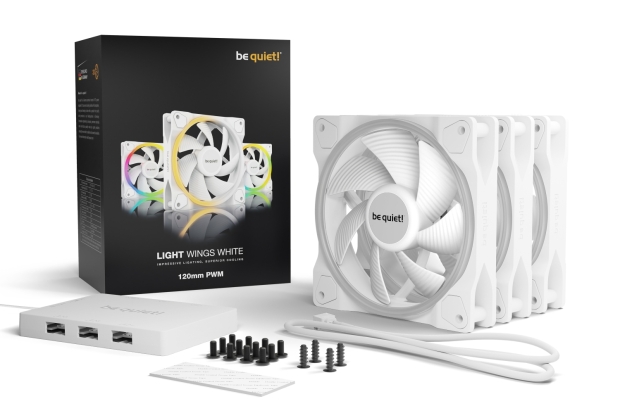 The acclaimed German manufacturer of PC components has brought things back to reality and listened to community feedback with the announcement that the impressive be quiet! Light Wings ARGB fans are now available in white.
White PC components are becoming increasingly popular, making the Light Wings White range a great option for white PC Cases. These are basically the same Light Wings that we know, but now in white - so they feature the same high-performance, low-noise operation with funky ARGB lighting thanks to the stylish LED ring on the fan's inlet.
The light rings on the Light Wings White fans feature 20 individually addressable LEDs with a diffuser to seamlessly spread the light for that cool RGB effect. Each Light Wings White triple pack ships with a white ARGB hub that can support up to six ARGB components in total.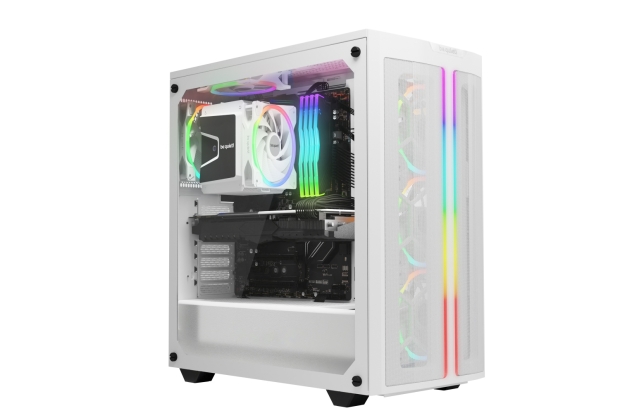 Light Wings White fans will be available in stores from April 11 and arrive in four flavors.
The PWM models have seven fan blades with a rotation speed of up to 1,700 RPM for the 120mm variant and 1,500 RPM for the 140mm option. The PWM high-speed models up the fan blade count to nine alongside the speeds, with up to 2,00 RPM for the 120mm variant and 2,200 for the 140mm option. These high-speed models are designed for radiators, heat sinks, and high-end PC builds.
be quiet! Light Wings White triple packs will launch with the following suggested retail prices.
Light Wings White 120mm PWM Triple-Pack: €69.90/ $79.90 / £59.99

Light Wings White 120mm PWM high-speed Triple-Pack: €69.90/ $79.90 / £59.99

Light Wings White 140mm PWM Triple-Pack: €72.90/ $84.90 / £65.99

Light Wings White 140mm PWM high-speed Triple-Pack: €72.90/ $84.90 / £65.99