With all facets of society and technology looking to implement AI tools and models to improve almost anything you can think of, AI has now made its way into the PC cooling space. Specifically with be quiet!'s new range of Zero Wings AI cooling, which the company describes as its first AI-supported fan.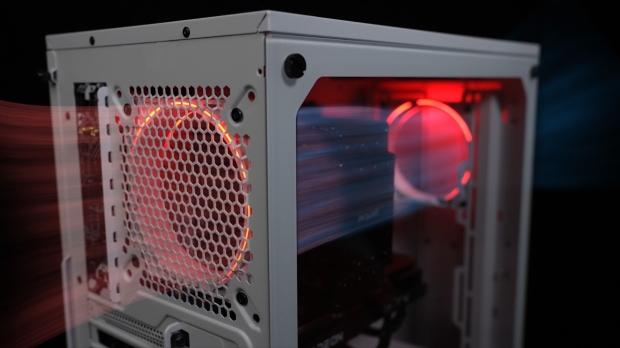 On top of the wingless design that does away with the need for fan blades and the introduction of state-of-the-art Controlled Airflow Technology (CAT) which can actively route air through a system, there's FANOS. An admittedly clever and ominous name for the artificial intelligence that sits at the heart of the Zero Wings AI fan system.
A proprietary AI has been trained to identify hot spots within a PC and direct air in those areas to keep cooling at optimal levels. It's a fascinating system that creates a live heatmap of the PC based on thermal sensors and what be quiet! calls "behavioral analysis of the user's habits." Which we assume means playing intensive PC games that put GPUs and CPUs to the test.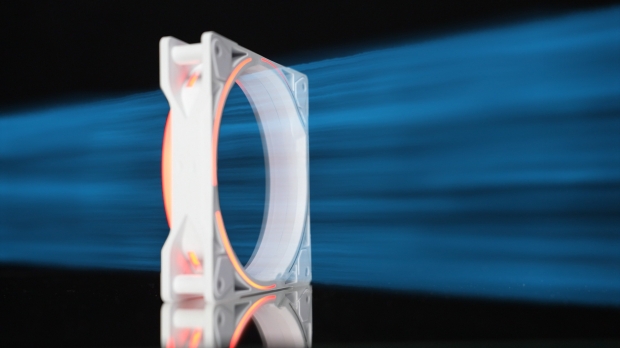 Like with all predictive AI, the idea is to predict what components will heat up ahead of time and keep those cool before thermal issues or build-up occurs. Dialing up the creepy factor FANOS is also voice-activated and can summarize your system's cooling health or even offer recommendations. FANOS can also interface with apps for system diagnostics and troubleshooting.
And all of this in the standard 120mm form factor with a fanless design that would be impressive with or without the addition of AI. Being able to direct airflow in multiple directions and target specific PC components can be seen in the demonstration of the Zero Wings AI fans and FANOS below. Like with all fans, the more, the better, with multiple Zero Wings AI able to operate like a cooling swarm.
No price point has been set, though be quiet! Notes that Zero Wings AI will be available from Saturday, April 1st, 2023. You can find more info, including specs, on be quiet's official page here.